The Social Skills Idea Bank is a series of related posts, each dedicated to sharing strategies for teaching a particular social skill.
As teachers, our strength lies in sharing our ideas, experiences and strategies!
This is a growing list, and you are invited to contribute in the comments section. We hope you will, because there's nothing like a good idea shared between teachers to make our jobs easier.
This post is about books you can use to teach empathy in the classroom
Let's get started!
How do you teach your students about empathy and kindness? Over the last 20+ years I have dedicated more and more time to teaching character development themes and social skills in general.
One of the most effective tools we have as teachers is great literature. Through stories, students can imagine, empathize and understand how others feel. They can realize that feelings they have are shared by others. These are essential skills for little ones!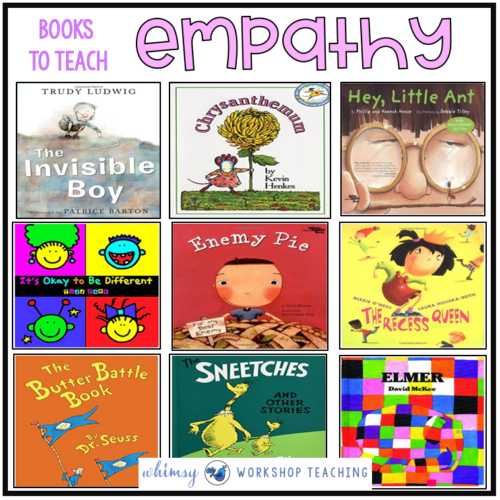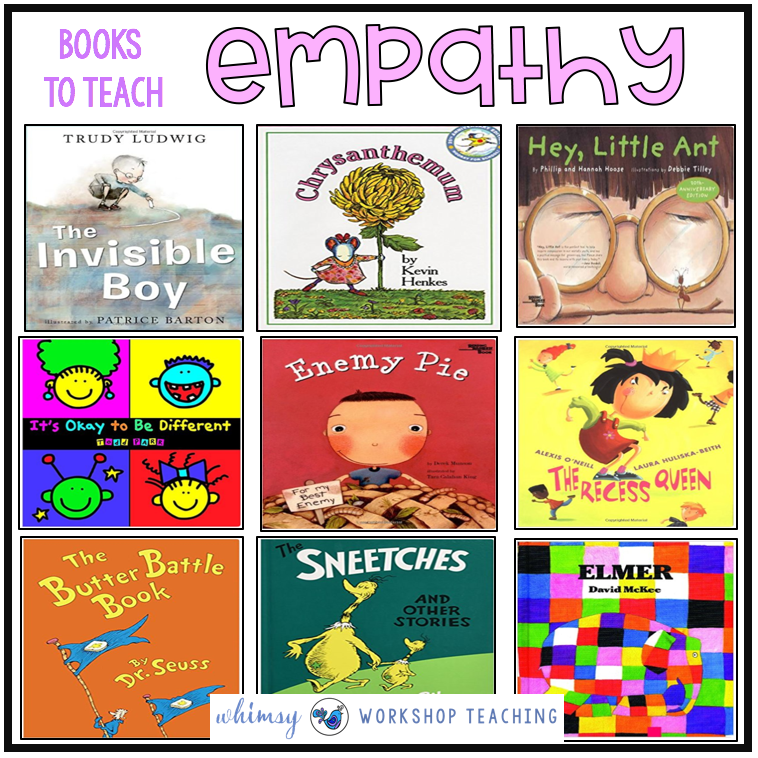 Below are some of my favorite read-alouds for teaching empathy and kindness. Click on any cover for a peek inside the books and a full description and reviews.
---
EMPATHY BOOK LIST
Click on any picture for a full review.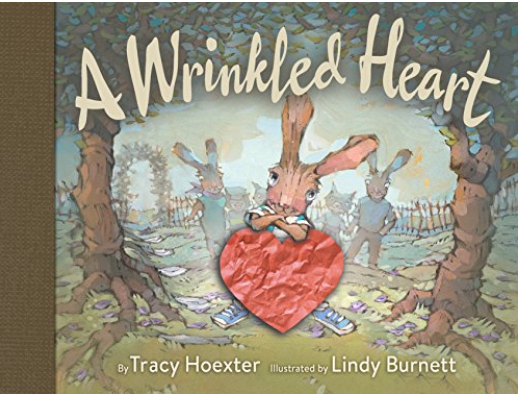 This is a lovely little book about a bunny whose heart gets wrinkled by mean words. After reading, students wrinkle up a paper heart and then put a bandage on it, but realize that some mean actions or words can't be fixed.
---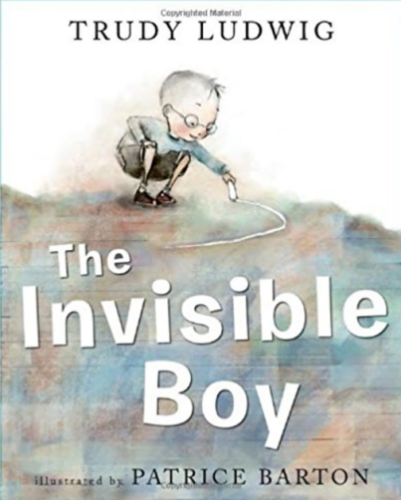 The Invisible Boy by Patrice Barton
---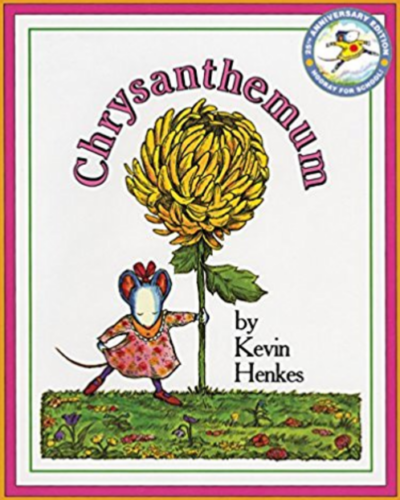 Chrysanthemum – A lovely story by Kevin Henkes for all of us who have unusual names, or know people in our classrooms with different names.
---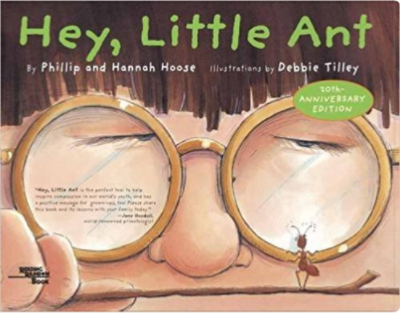 Hey, Little Ant by Philip and Hannah Hoose
---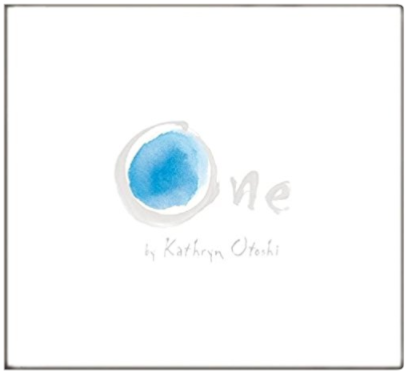 One by Kathryn Otoshi
---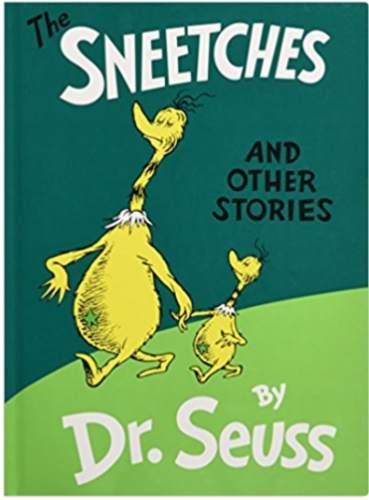 The Sneetches and Other Stories – This is an older but still very relevant story by Dr. Seuss that still resonates with students by exploring the feelings of belonging and acceptance.
---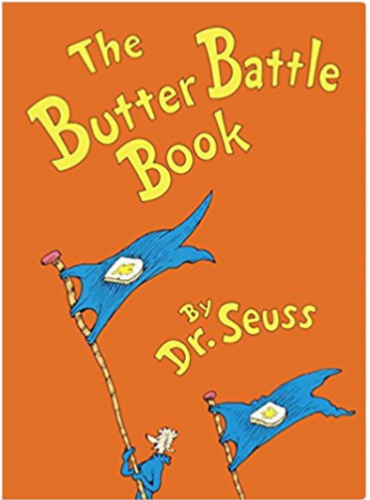 The Butter Battle Book – Another Dr. Seuss favorite about making assumptions about other people and the consequences of lacking compassion for others.
---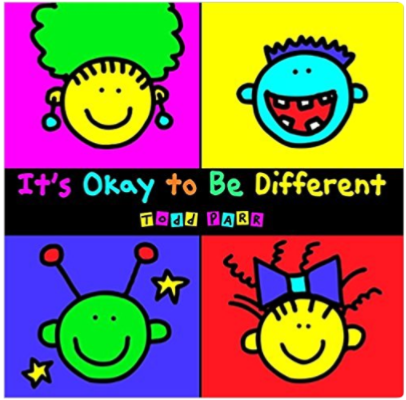 It's Okay To Be Different by Todd Parr
---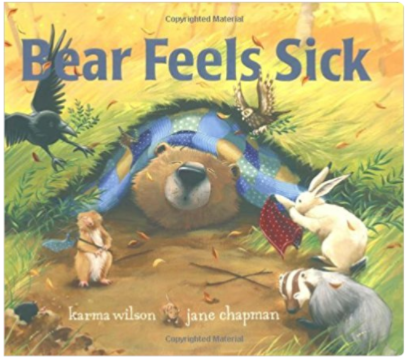 Bear Feels Sick by Karma Wilson
---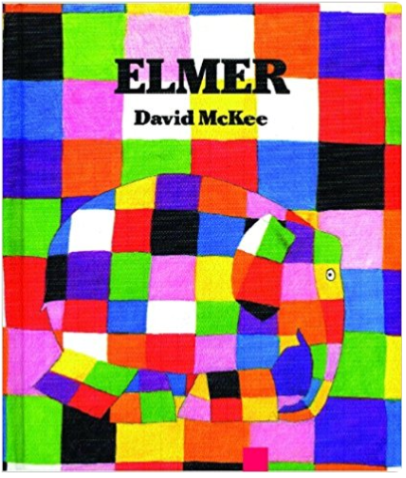 Elmer by David McKee
---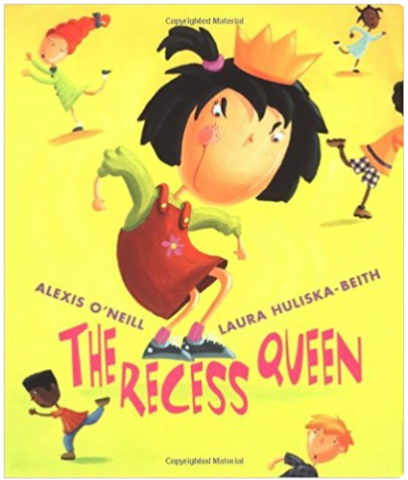 The Recess Queen by Alexis O'Neill
---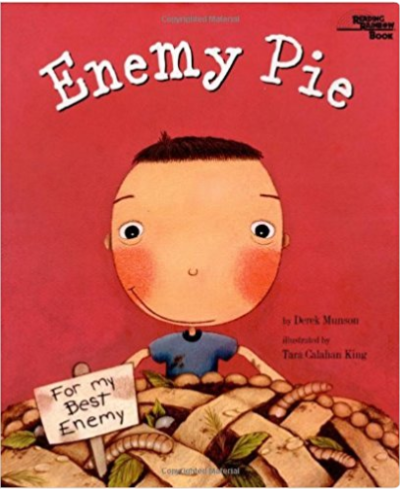 Enemy Pie by Derek Munsen is about a boy who learns to like his enemy, with the help of some "enemy pie". You can see 60 pages of no-prep book companion activities by clicking HERE.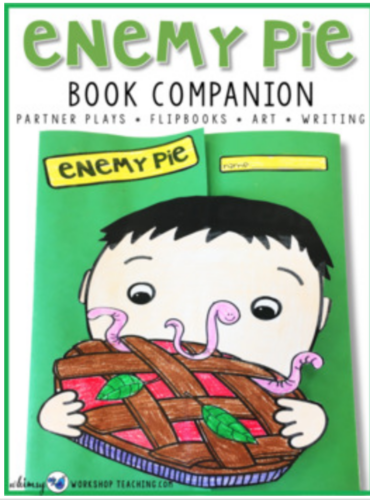 ---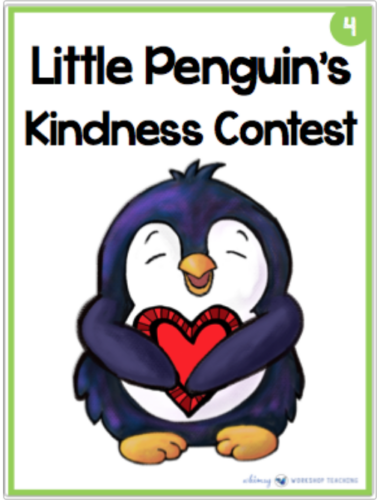 Little Penguin and his best friend learn about how good it feels to be kind to others. This book is one of eight social skills read-alouds available in the full year SEL curriculum called Kindness Classroom. Click on the link below to see seen below:
Social Emotional Learning RESOURCES
You may also be interested in this bundle of social skills lessons for your classroom. Click HERE to see a detailed preview with FREE instant downloads of printable resources! Included is a complete set of downloadable emotions posters to use with playdoh or dry erase markers.
You can choose the full year curriculum pictured below, or choose each individual unit that meets the needs of your classroom and students.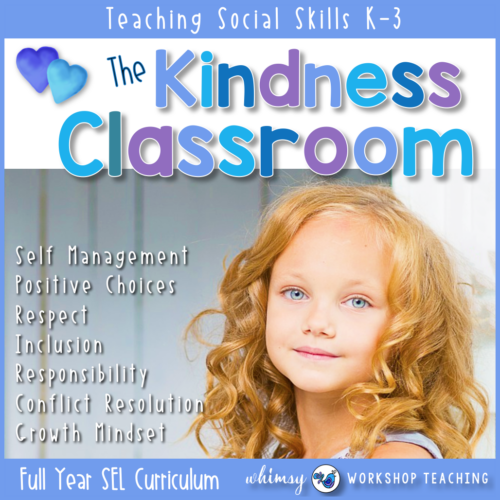 Pin this list for later.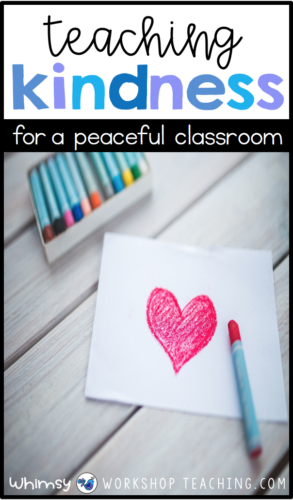 RELATED POSTS:
Teaching Social Skills: Getting Started With Growth Mindset
Teaching Social Skills: Calm Down Strategies
Teaching Social Skills : Teaching Kindness in the Classroom
Teaching Social Skills: Teaching Empathy
Teaching Social Skills: Quick Tips for Adding SEL to your Classroom
Teaching Social Skills: Ideas for Teaching RESPONSIBILITY
Thanks for taking a look!
Continue exploring with any of the links below: