You know how some students, especially in the first weeks of school, just sigh when you give them writing or math jobs because what they really want to do is play with blocks or lego all day?
Here's how I got those students excited to do some writing and math (while still letting them build and use their imaginations.) It's all about integration!
All you need is ANY building materials and the recording sheet.
You Can Use:
*blocks
*lego
*cubes
*playdoh
*pipe cleaners,
*pattern blocks
*beads
*colored pasta
*colored paper shapes
*anything!
DIFFERENTIATION
To differentiate, there are several levels. Just choose how complex to make your task:
3. Count and record how many of each color was used.
4. Add up the total number of blocks and compare it to the original.
(Because not all colors are represented on the sheet, there are further thinking challenges for more advanced students:
How many blocks were not on the recording sheet? What color are they?)
5. For the writing task, describe what was made in as much detail as possible. Depending on ability, e
xtend the writing task to include more descriptive language and detail; for example, one student wrote a story about a spaceship he made!
6. More advanced students can fill in the colors and numbers FIRST, then work to create something according to that criteria. A partner is responsible for checking that it's done properly.
While students work, I used my iPad's camera (connected wirelessly to my projector) as a traveling document camera. Projecting images of their creations was a great way to share inspiration!
I can challenge the students more as the year goes on, and best of all – no prep at all! Great for assessment, too. Because of the integration, you're covering a lot of core skills at once, and everyone is engaged!
If you'd like to try this with your class, you can download the template for free! Just click below!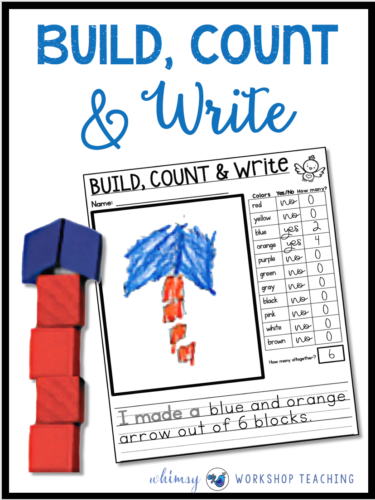 ---
Looking for art integration?
Click the pictures to check it out!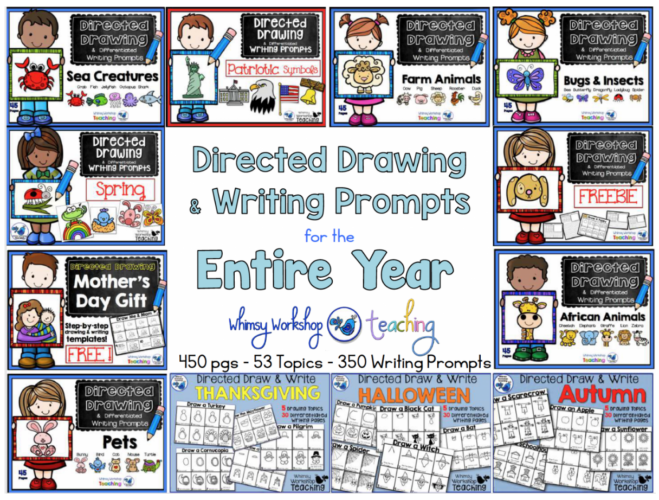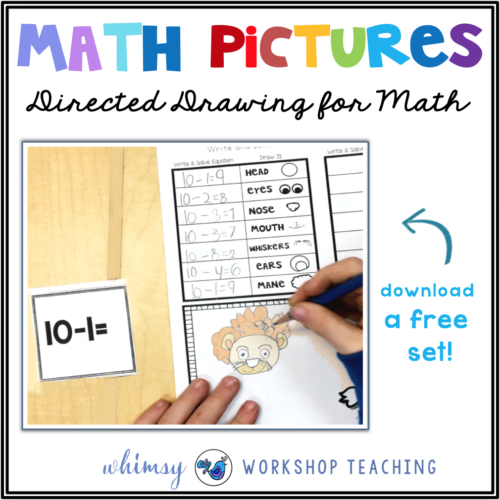 ---