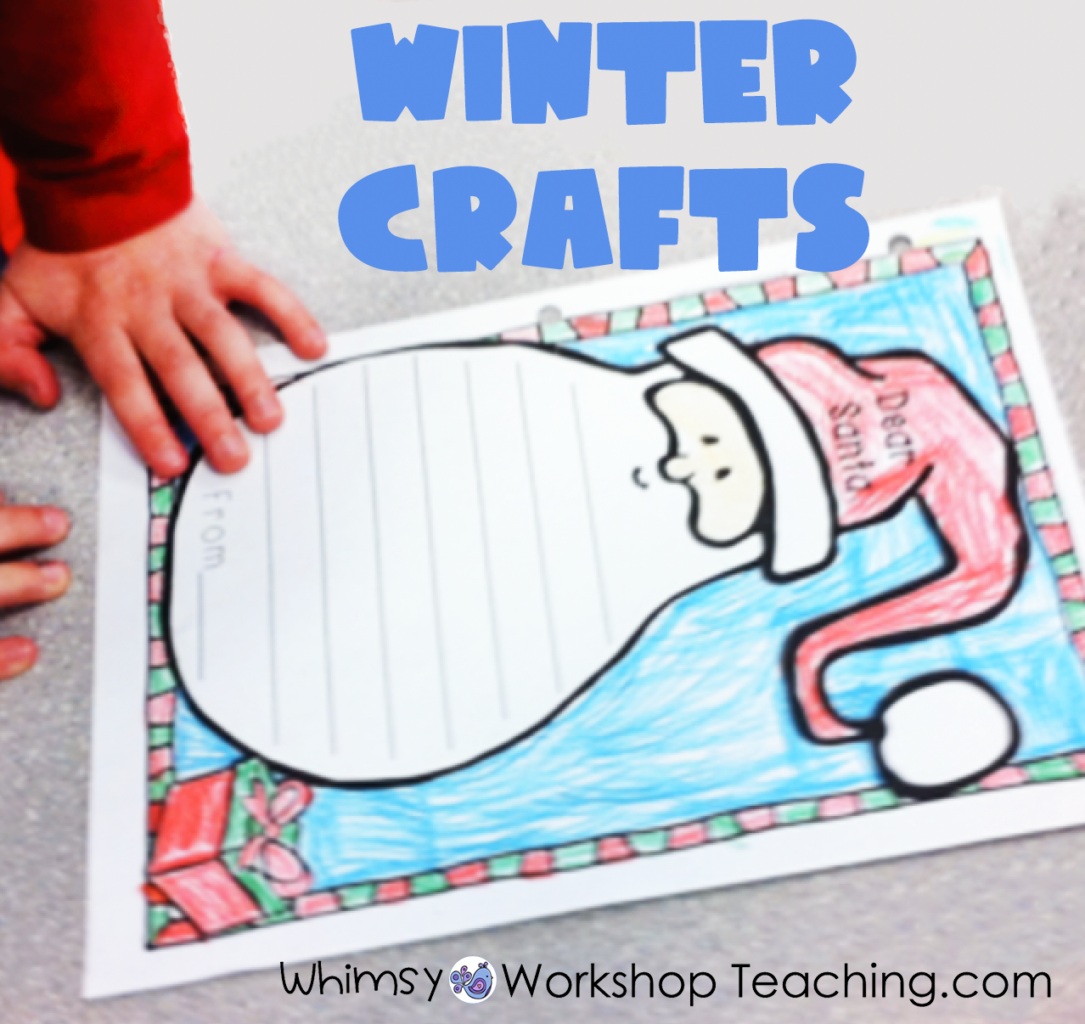 Each year we study the Arctic, and as we study our classroom transforms into a winter wonderland!  Here are a few of the cute projects we do…
---
Polar Bear Art
If you'd like to try this, I have a complete tutorial. Click here to see it and give it a try with your students!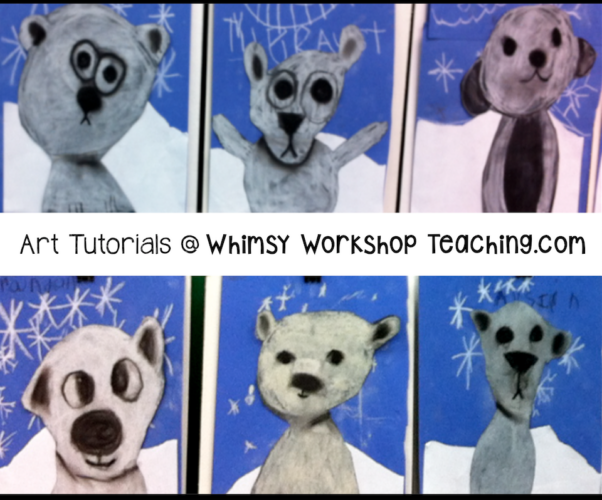 Since polar bears aren't the only ones who live in the arctic, we also made other arctic animals and glued them onto a long sheet of black paper. Most of them are made with construction paper and chalk or pastels.
---
Snowflakes
We make two kinds of snowflakes!
1. The snowflakes on the long black paper in the photo above are made with white glue squeezed onto on wax paper in the shape of a snowflake. It peels right off after drying overnight. Try adding glitter while the glue is still wet!
2. The second kind of snowflakes we made were the large paper snowflakes hanging in the picture above. I've been doing these ones for years, but there's a tutorial on how to make them HERE.
---
Letters to Santa
Writing to Santa is one of our favorite writing activities, and the letters are so fun to read. I send them home so parents have some ideas for gifts.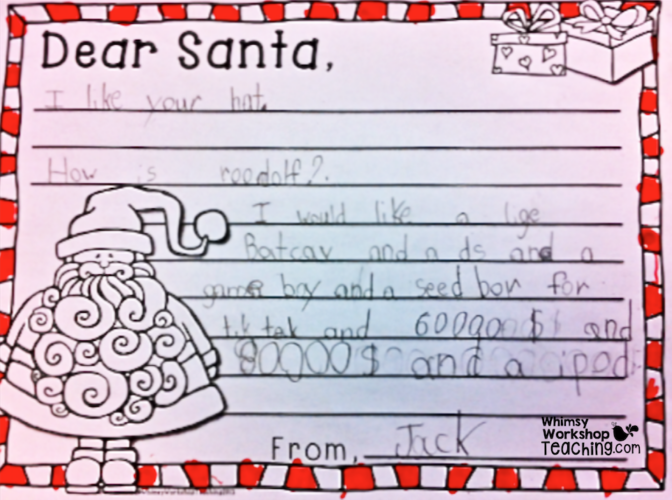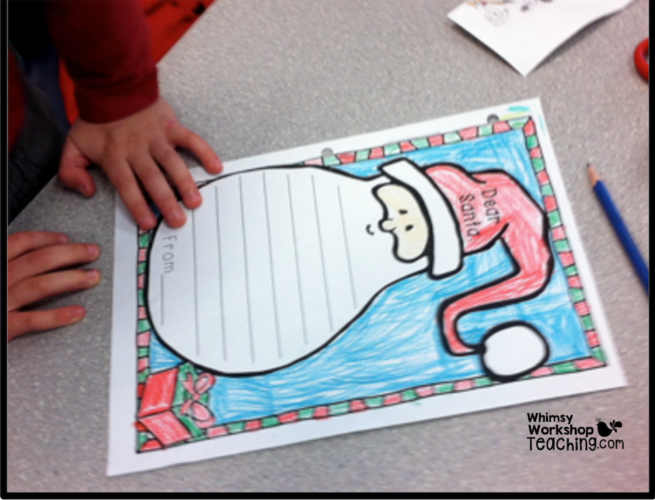 ---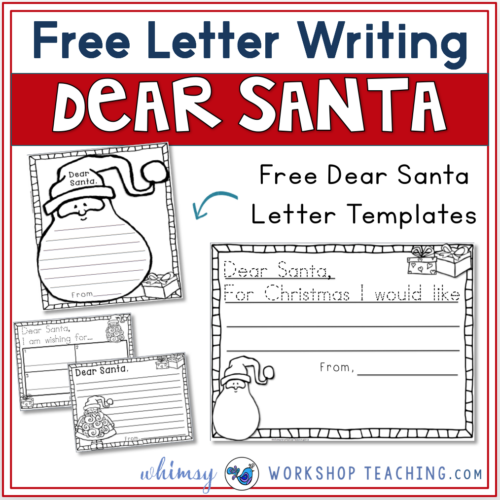 Pin this freebie pack for later!

---
Click HERE to read about more Christmas Kindness ideas, including this fun activity called Trim Santa's Beard. Students trim off a bit of Santa's beard after completing the act of kindness written on it! This is one of my most popular activities – students AND other teachers love it!
---
If you'd like to see more step-by-step photo art tutorials, you can choose from these huge collections of art lessons for elementary classrooms. Each has lots of photos, a teacher script to read aloud to students, and literacy components to deepen thinking and expression through writing. 
CLICK HERE to take a peek!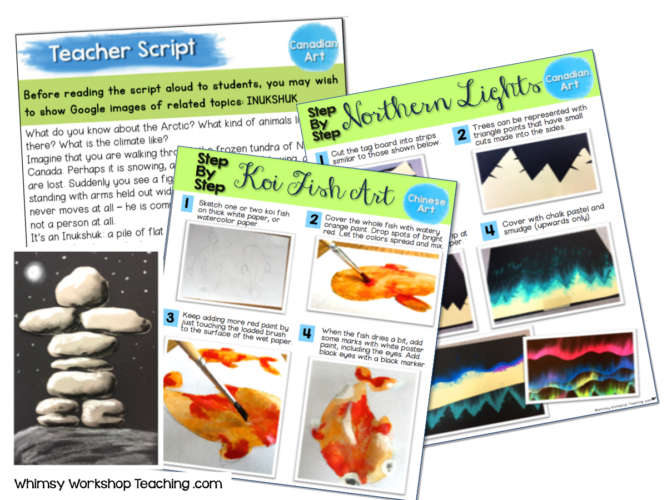 ---
If you're having trouble finding what you need for math, literacy or clip art, you can grab this handy Clickable Catalogue for everything available in my TPT store – a big time saver! Tuck it away for when you need it!