This post answers common questions about arranging vowel posters in a vowel valley on a sound wall. I hope the answers are helpful to you!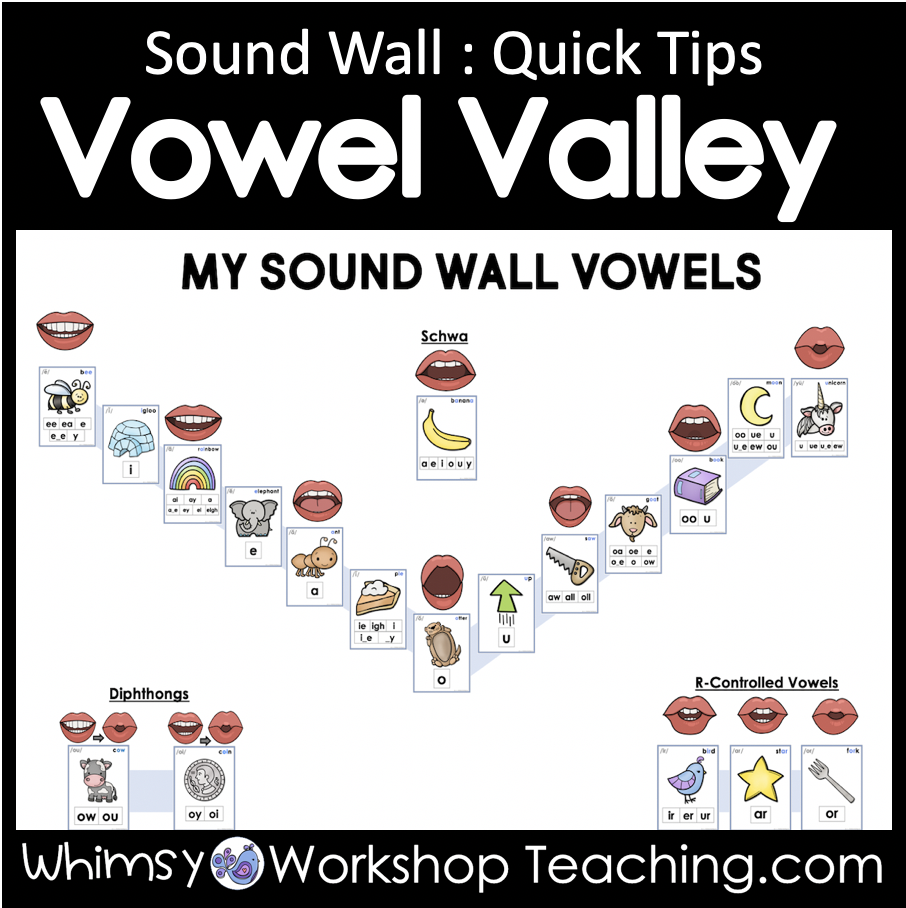 PHONEMES & GRAPHEMES
Question: How are phonemes and graphemes represented on a sound wall?
Answer: A sound wall is visual reference for students where each of the 44 phonemes in the English language is represented by an anchor picture and graphemes connected to that sound.
VOWEL VALLEY
Question: Why are vowel posters in a V-Shape on the sound wall?
Answer: The vowel phonemes are often displayed as a V-shaped valley because they are organized by the position of the mouth and jaw.
You may notice that the left side of the V-shape starts with the long ē sound; the mouth is open just a bit to make the sound of this phoneme.
The bottom of the V-shape has the short ō sound; the mouth is open wide to make the sound of this phoneme. The sounds on the right side of the V-shape then represent a rounder mouth formation.
When students become aware of their own mouth shapes as they articulate words, they can use the sound wall to reference corresponding graphemes.
VOWELS OUTSIDE OF THE VALLEY
As you can see on the chart above, the other sounds represented outside of the V-shape are:
Diphthongs: phonemes with two sounds and mouth positions. Some examples are coin, oyster, cloud and clown.
R-controlled vowels: the vowel sounds are controlled by the /r/ sound that follows them. Some examples are corn, barn and first.
Schwa sound: a short /uh/ sound that often replaces the vowel sound in the unstressed syllable of a word. Some examples are the /a/ in the first syllable in both again and about.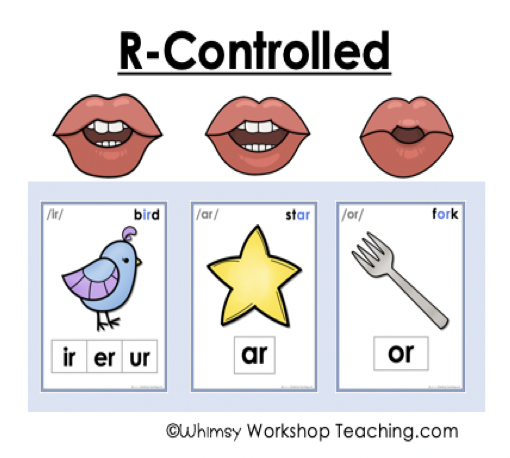 I hope this quick start overview has helped you set up your vowel valley sound wall!
You can see all the materials I created for my sound wall HERE!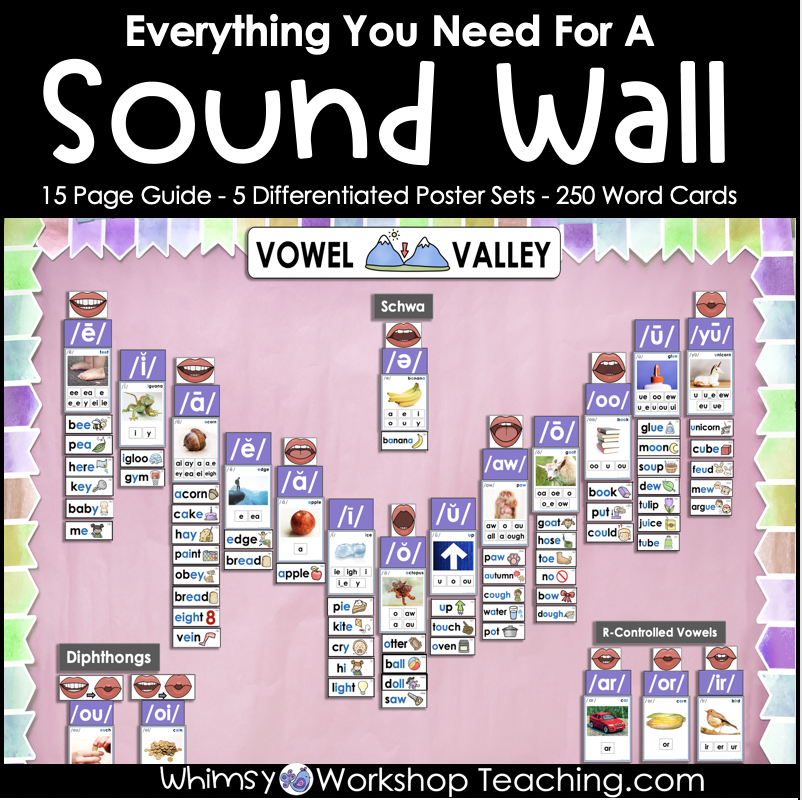 Read More About Sound Walls
Sound Wall: Arranging Consonants
Quick Daily Activities For Your Sound Wall
Quick Tips For Teaching With A Sound Wall
Pin this post for later!