This post provides teaching tips to use with your sound wall. I hope the answers in this quick guide are helpful to you!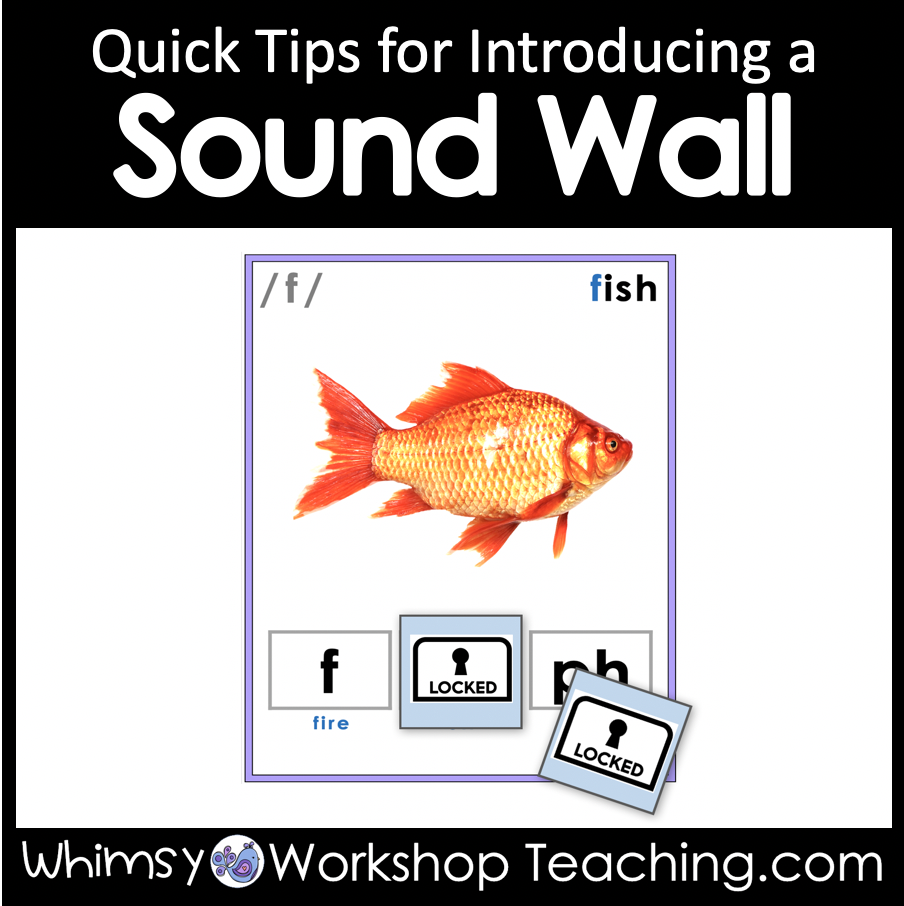 Teaching Tip 1: Take It Slow
Question: How should I introduce my sound wall?
Answer: Very slowly! A completed sound wall (especially with word cards) can be overwhelming for students. I like the idea of covering most of the posters with a "lock" picture, then revealing the phonemes as they are directly taught. Even after revealing the poster, you can cover some of the graphemes until they are taught. For example, when teaching /f/, start with the grapheme F, but save PH for later. (You can grab a set of colorful lock posters at the bottom of this post!)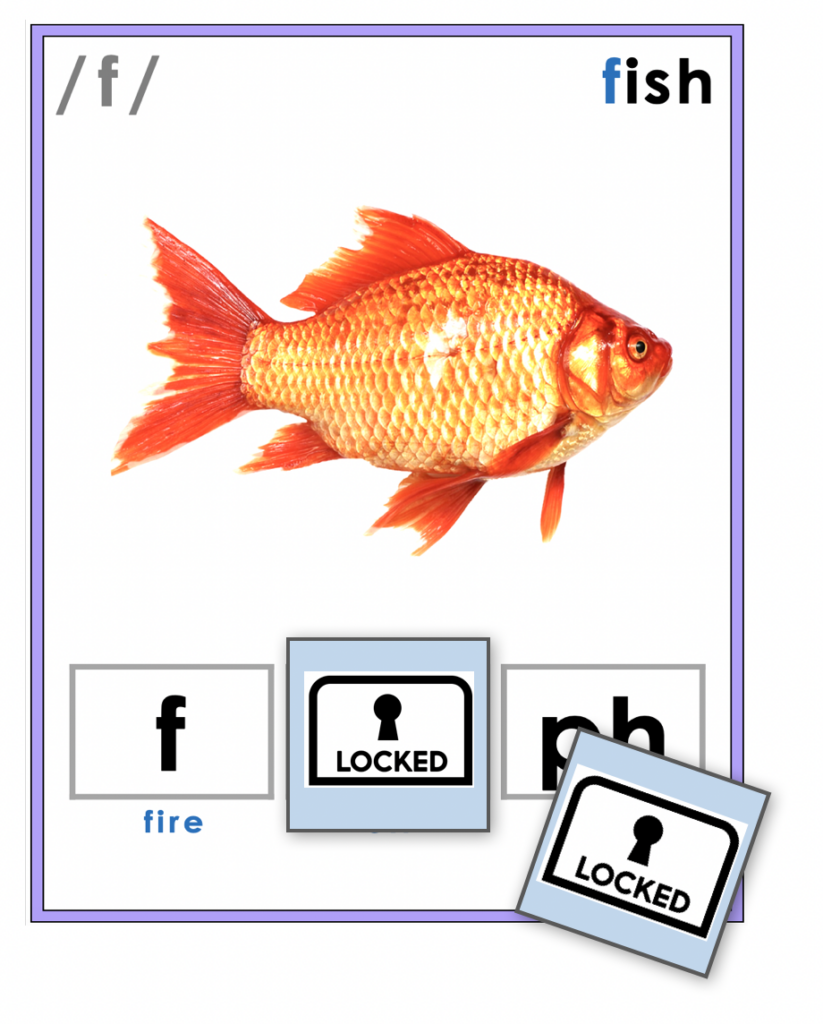 Teaching Tip 2 : Refer To The Sound Wall Often
Question: How should I use the sound wall during lessons?
Answer: Each time you discuss phonemes, refer to the sound wall and anchor pictures. Draw attention to articulation gestures, or use small mirrors to explore and discuss what the lips, tongue, and teeth are doing for each phoneme.
Draw attention to how air is flowing – can you feel air coming out if your hand is in front of your mouth? Or, touch your throat – is there vibration when you make the sound?
Teaching Tip 3: About The SCHWA
The most common phoneme is called a schwa. It is similar to a short ŭ or /uh/ sound, and it often replaces the vowel sound in the unstressed syllable of a word.
For example, the short ă in balloon is often pronounced as a schwa, like /buh-LOON/.
When teaching phonemes, it's very important to not add the schwa sound (/uh/) to the end of consonant sounds.
For example, teach the letter sound for T as a quick /t/ sound, not a longer /tuh/ sound with a schwa attached.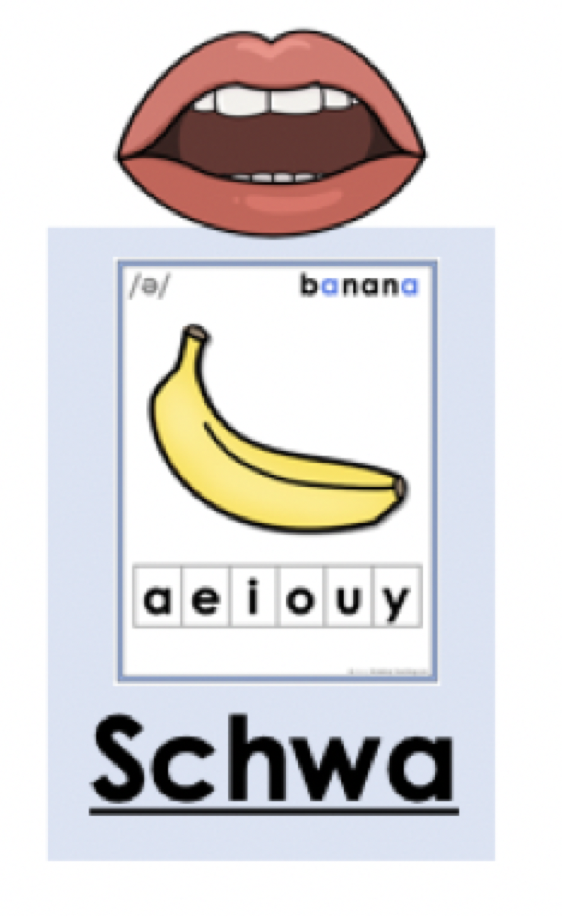 I hope this quick start overview has helped you feel confident teaching with a sound wall!
You can see all the materials I created for my sound wall HERE!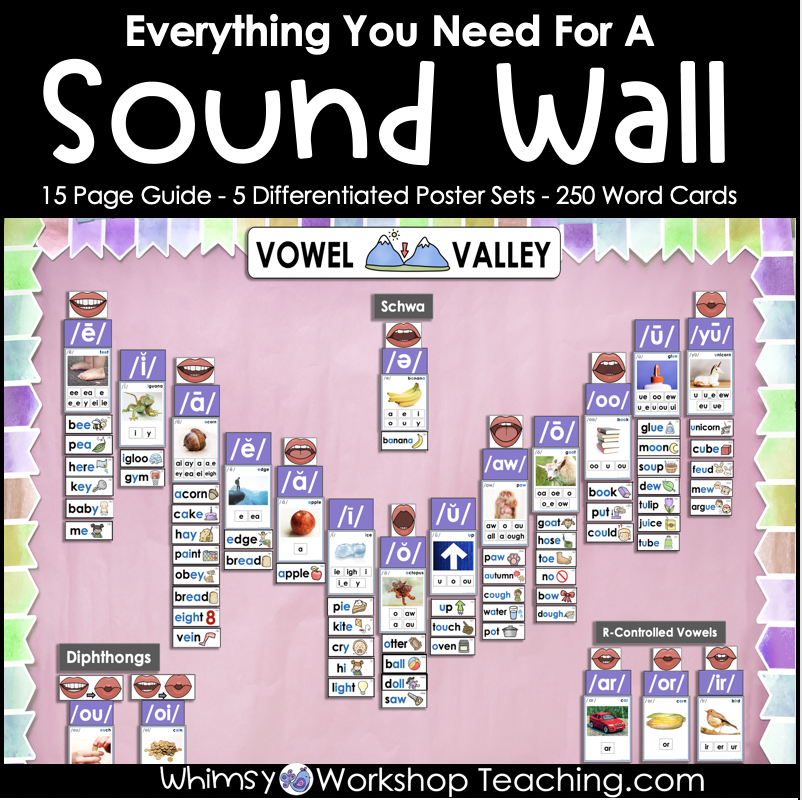 Free Sound Wall Lock Posters Set
You can have these lock posters sent to your inbox by clicking the blue button below!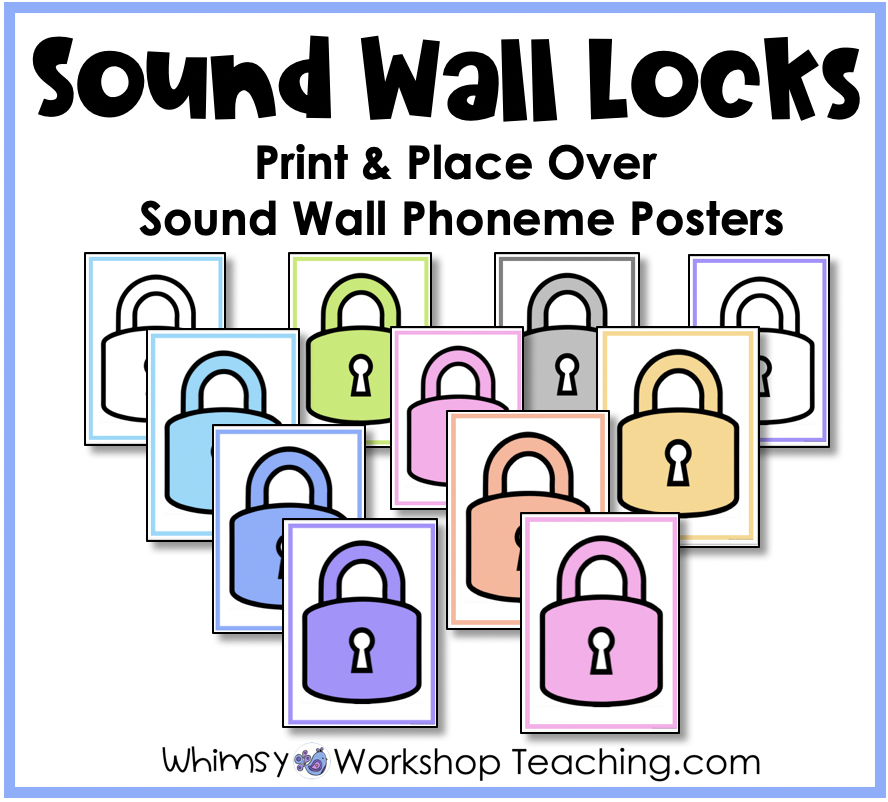 Read More About Sound Walls
Sound Wall: Arranging Consonants
Quick Daily Activities For Your Sound Wall
Quick Tips For Teaching With A Sound Wall
Pin this post for later!