Segmenting and blending sounds can be tricky when students are first learning to read. Reinforcing these skills, particularly with hands-on manipulation of letters, can be a great help for reading development.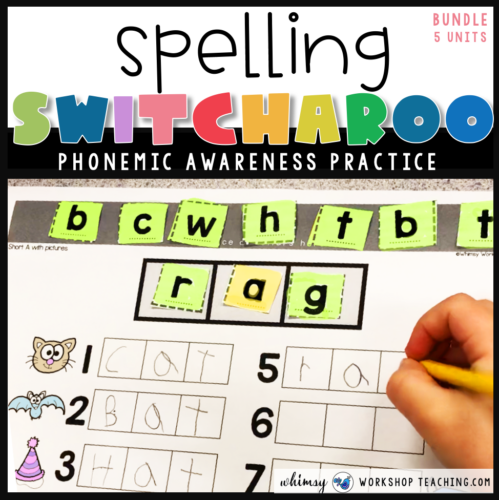 Segmenting (separating sounds like /d/ /o/ /g/) and blending (combining sounds like /dog/) are core skills for phonological awareness, and necessary for learning to read.
Assessing Spelling Readiness
Are your students ready to blend and segment sounds? There is a general progression for most students: 1) identifying alliteration and rhyming words 2) counting words in a sentence 3) counting syllables in words 4) identifying onset and rimes 5) recognizing individual phonemes in words 6) manipulate and replace sounds to create new words.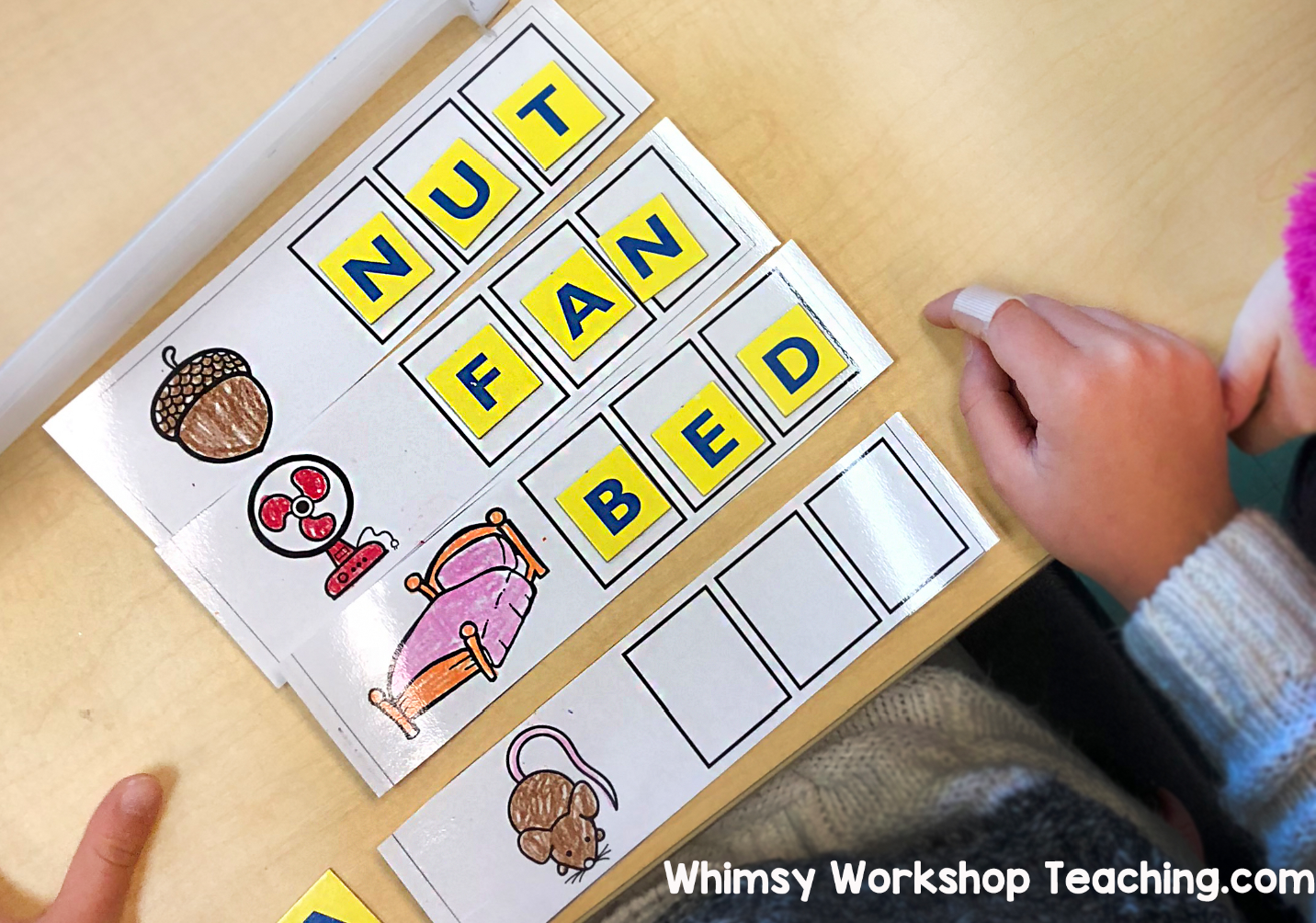 Hands-On Spelling Practice
Using letter tiles or magnetic letters is a great way for students to experience hands-on practice for manipulating letters. You may wish to begin with activities that isolate the first sounds only, and then later progress to ending sounds, and medial sounds. You can find a huge list of phonics activities like the ones pictured below by clicking HERE.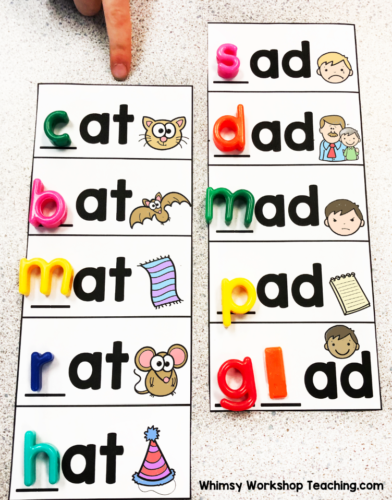 Replacing Letter Sounds
When students are able to identify phonemes in words, they can then move on to substituting sounds to change words and create new words. For example, in the activity shown below, students are asked to spell CVC words such as "cat", and then asked switch a letter to create a new word like "bat". The student's task will be to decide which sound needs to change (first sound in this example – remove the letter C and replace with the letter B). After writing each word, they can discuss spelling patterns (word families) and talk about sounds can be changed at the beginning or ending of words.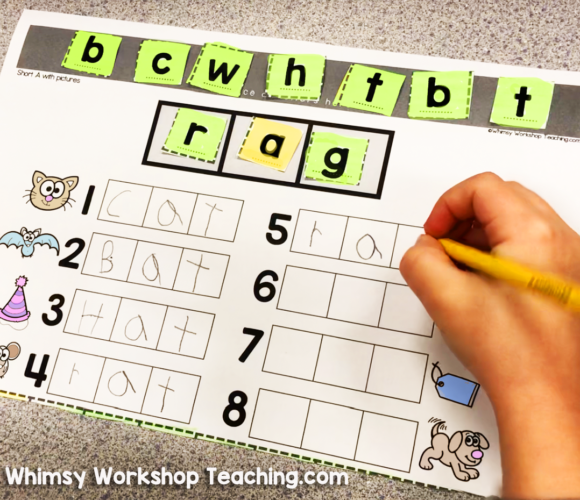 You can see the activity above, called Spelling Switcheroo, by clicking HERE. It's a quick solution to small group intervention because all the letters needed are cut off the bottom of the page to save teacher time – no hunting around for sets of letter tiles! There are five sets included: CVC Words, Blends, Digraphs, Vowel Pairs, and Silent E words. The teacher scripts are included to read aloud as students spell, as shown below: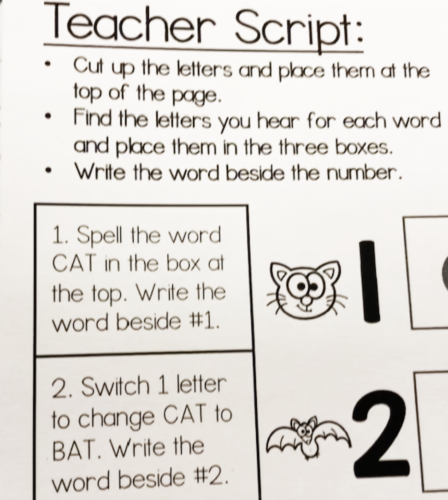 Thanks for taking a look!
Continue exploring with any of the links below: