As teachers and parents of beginning writers we want to encourage our students to see themselves as authors. This can be so challenging when working with emergent writers. Students can be overwhelmed by a blank page. The idea of "sounding out" all those hard words can prevent them from enjoying the creative process and instead fill them with anxiety! This is NOT how we want students to feel during writing time!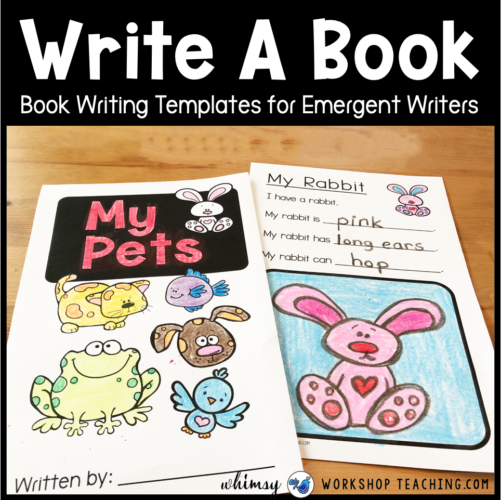 SUPPORTING NEW WRITERS
Here are some examples of how I support my beginning writers during writing time, or literacy centers.
First, we talk a LOT about how to write down and blend the sounds we hear in the words we wish to write. That means as a whole group, we choose a simple CVC word, and break down the sounds. We have a little puppet who "talks very slowly" so kids can segment the sounds and get them down on paper. And most of all, let students know that every attempt to write is a success, regardless of how close it is to conventional spelling.
EVERYONE CAN BE AN AUTHOR!
One of the best confidence boosters in writing instruction is to help students feel like authors themselves. Through the year we make many collaborative books, and also picture books with simple labels.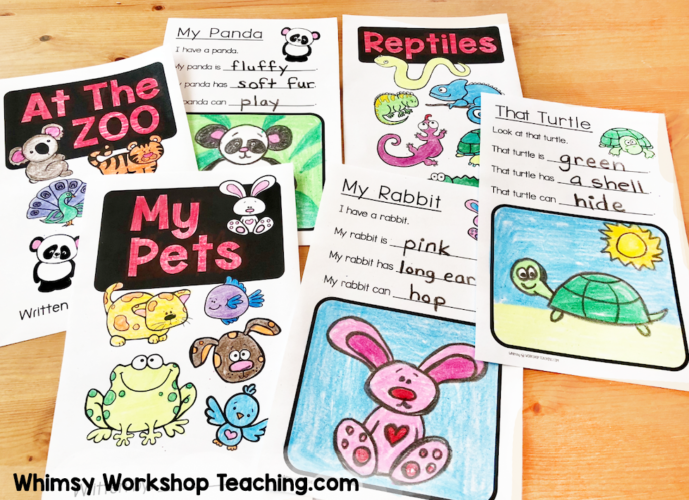 SUPPORTIVE WRITING TEMPLATES
For students who need more structure and support, we use these book templates that have sentence starters about various animals. Students only need to read the simple, repetitive text, and write in their own ending. The text is consistent for each book, and focuses on familiar sight word phrases that they will see in other simple readers.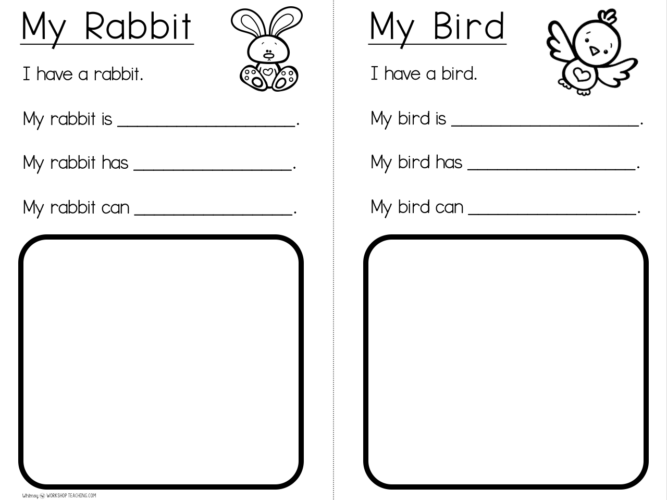 Once the writing and illustrations are complete, they have written their own book! We make a class library of them, and students LOVE to read other students' books and even read their own aloud to the class!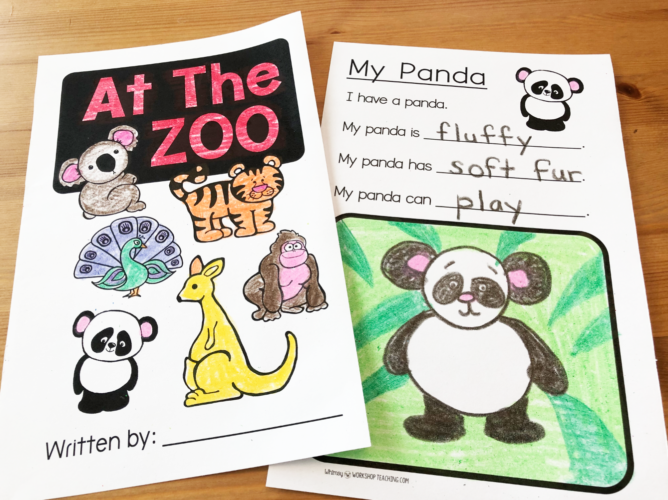 I would highly recommend trying a similar template in your class for students who need that little extra bit of support in their journey to become authors!
DIFFERENTIATION
What about students who need more of a challenge?
I use a second complete set of books that have more challenging sentence frames. This ensures that all students are challenged. You can see the comparison below.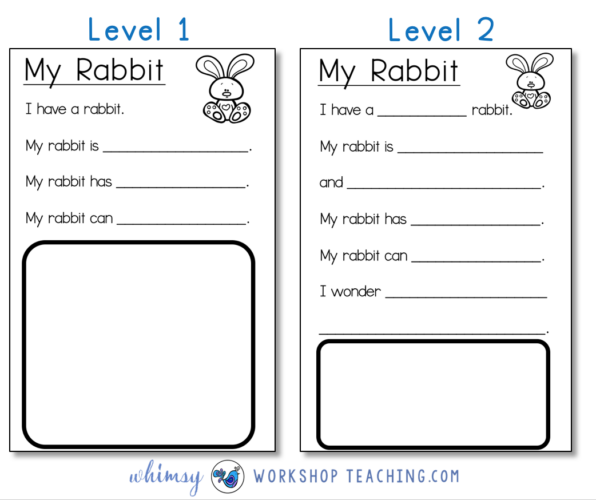 TAKE A PEEK AT THE BUNDLE
You can see more pictures of our class books, or check out a bundle of 12 book templates below.
Each book has 8 pages of writing and drawing about a particular theme that kids love!
These are pre-made, no-prep book templates that are ready to print and go!
Click HERE to take a peek at them all!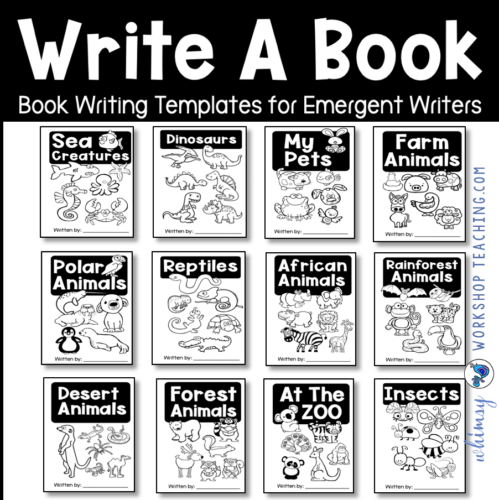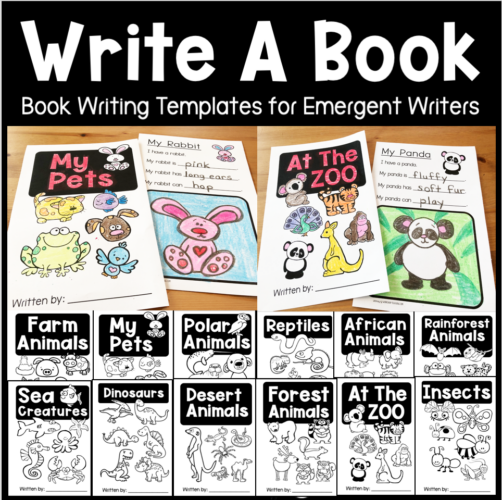 Thanks for taking a look!
Continue exploring with any of the links below: