This year I was determined NOT to spend a gazillion dollars on Father's Day gift ideas.
(Keep in mind that it's taken me 25 years of teaching to finally realize that this is okay!)
I also wanted something that I thought Dads would be able to tuck away and keep for years and years,
or leave on their desks as a daily reminder that they are loved!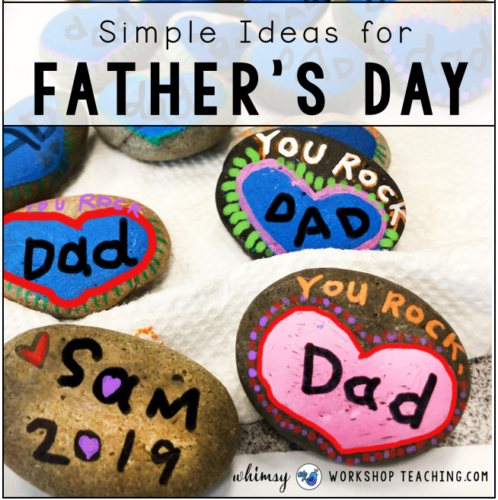 YOU ROCK, DAD
This new idea came about when the class was brainstorming things to write inside Father's Day cards.
One of the most popular comments was "You ROCK, Dad!"
So I thought "What if we wrote YOU ROCK on a rock?!"
I have lots of rocks in my own yard, so I hunted around for the roundest and smoothest ones.
We painted blue hearts on them using liquid acrylic paint.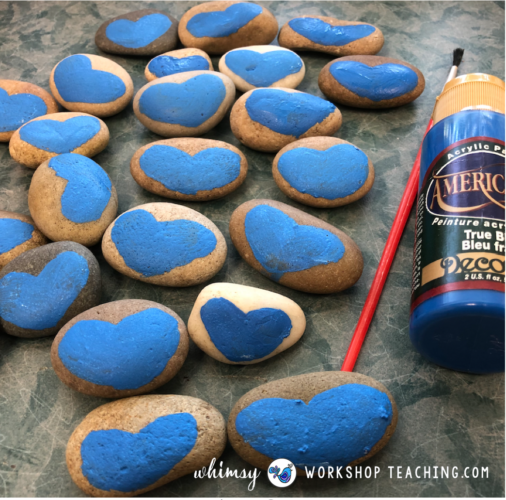 PAINT PENS
Then, we used these cool "paint pens" (from Michaels or Amazon) to write the words and some designs.
These are the type where you press the tip down to release the acrylic paint.
The paint is bright and opaque, similar to white out.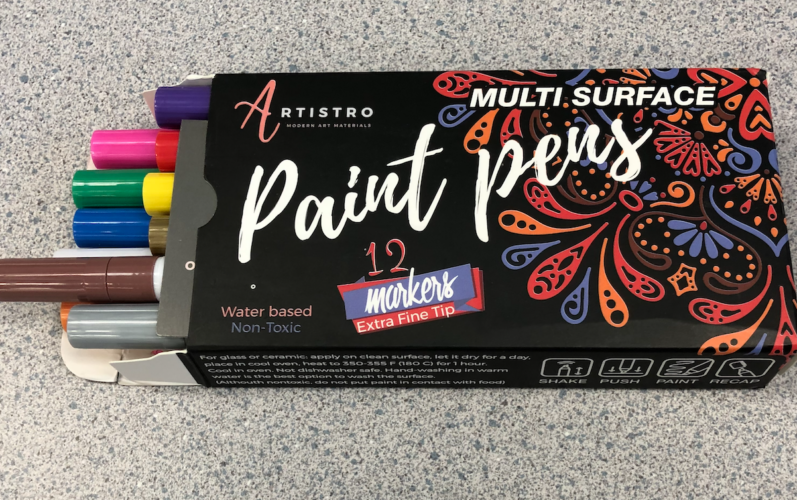 SIMPLE and CUTE!
My students loved this simple craft!
It wasn't too tricky for the little ones – I painted the heart for some, and all they had to do was write the word DAD on the front, and write their name and year on the back of each rock.
My older students were able to add their own details and personality to their rock.
We wrapped them up with tissue paper and sent them home – DONE for another year!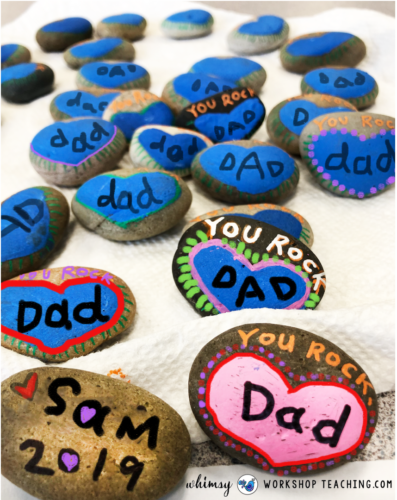 MORE IDEAS FOR YOU!
If you need more ideas that can be used for both Father's Day AND Mother's Day, there are a BUNCH of great ideas to see by clicking HERE.
Many of the ideas can be used for both Father's Day and Mother's Day – just change the name!
And more Father's Day ideas are listed HERE.
Hope this gave you some good ideas!
Pin this post for later so you don't lose it!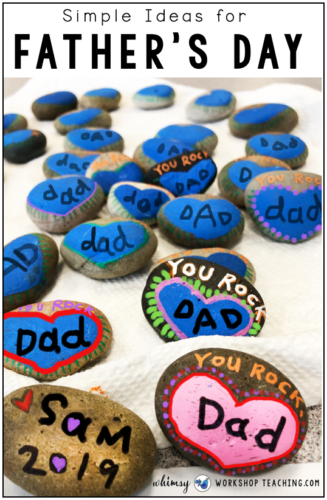 Thanks for taking a look!
Continue exploring with any of the links below: