When teaching both online and in person, organization is a must! I found that organizing my online math tools and online stories was an important first task – it really helps having them all in one spot.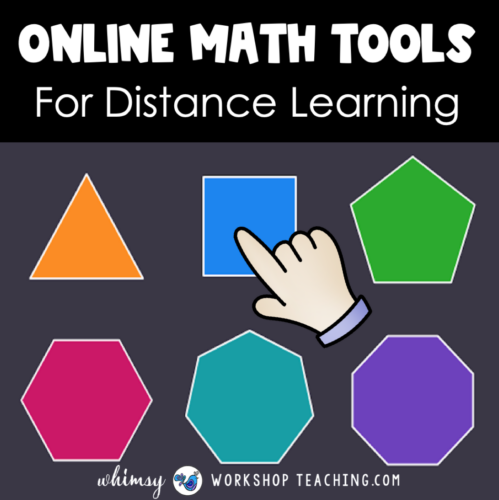 With this in mind, I'm sharing the online math tools that I have compiled so far – I will keep adding to this list as I find more! You are more than welcome to use this list in your planning, or to share this link with parents or within your math assignments. There's also a free Virtual Tools Template to keep the links organized at the end of this post! I hope it helps!
Toy Theater Online Math Tools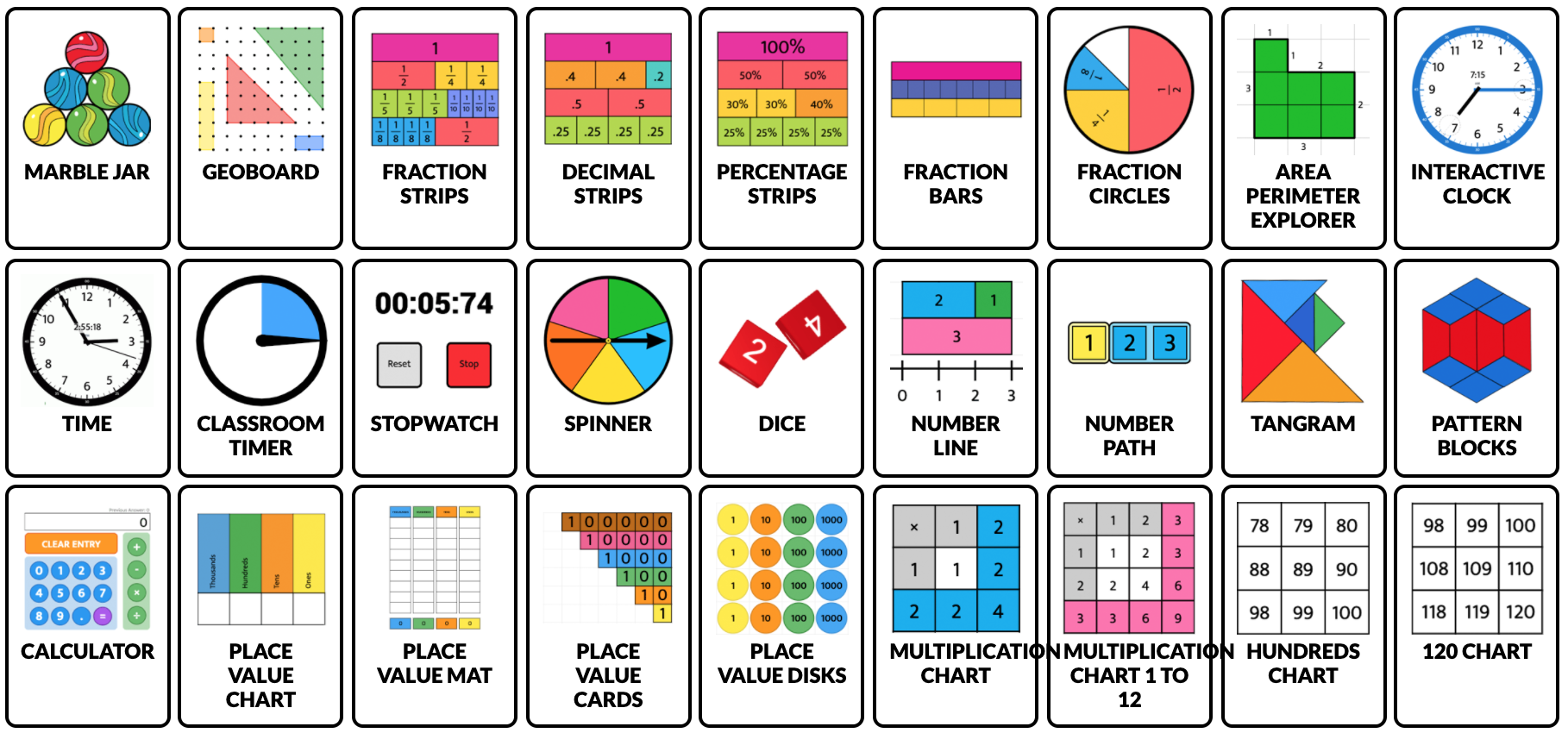 This page contains a huge collection of online math manipulatives, such as geoboards, place value discs, number lines and pattern blocks. The amount of online math tools seems endless! There are so many options that it can be a bit overwhelming, honestly, but there's a handy set of organizational tabs along the top of the page so you can search for the math topic you're working on, such as place value or geometry. Click HERE to see it.
Online Math Games

I've added this extra section to highlight the math games within the site mentioned above. These are often overlooked, but can be valuable when put to good use! I used these games in my own teaching as incentives for early finishers. Click HERE to see them.
Polypad Geometric Shapes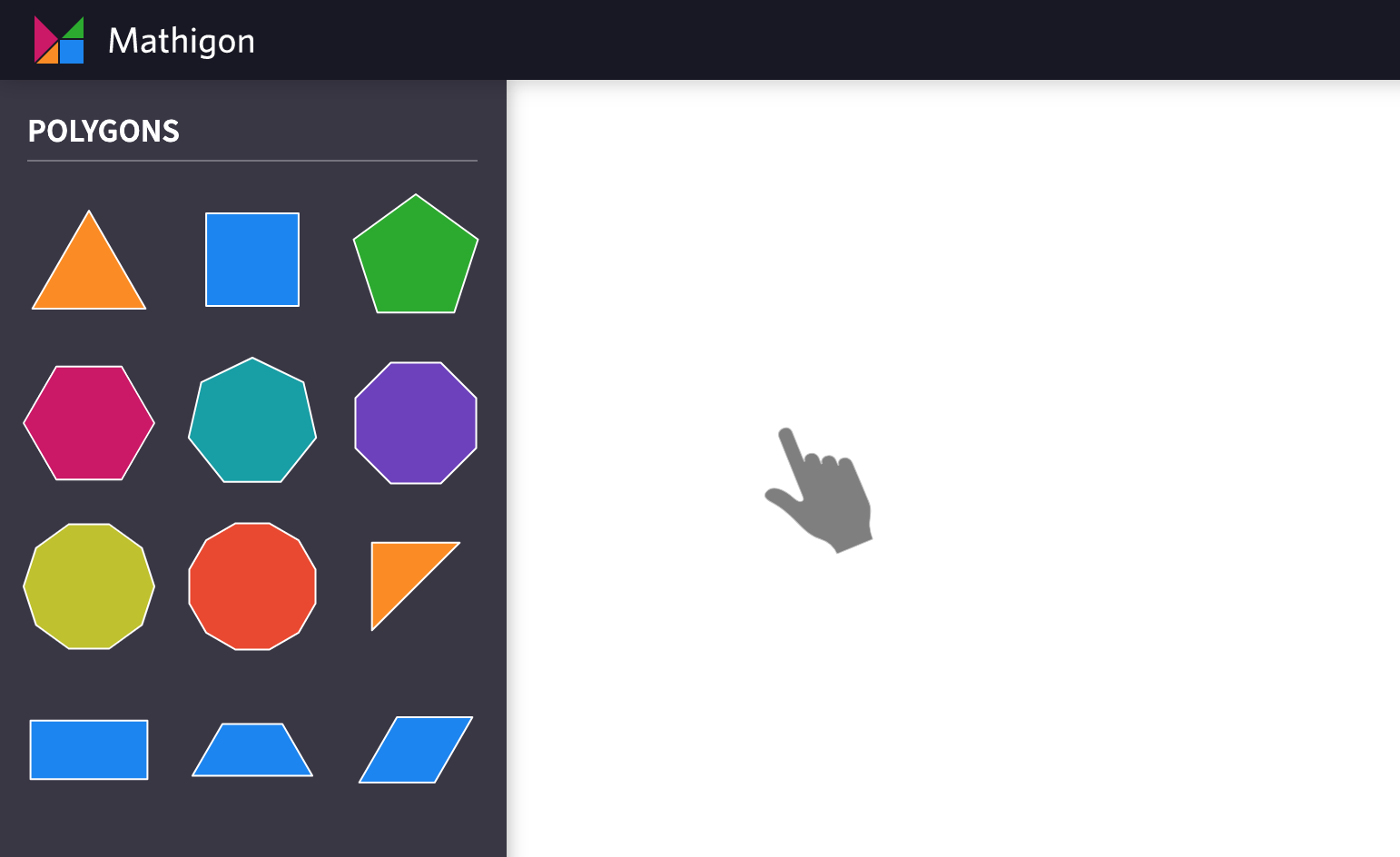 So simple but so cool! This page offers a blank white board area as a workspace and a sidebar full of geometric shapes. You can drag and manipulate the shapes to build pictures or sort shapes. I made a series of picture shapes and saved them as images to share with my students who copied the pictures and counted the number of blocks. My students LOVE to just have free time to explore after their assignments are completed! Click HERE to see this page .
Math Learning Songs + Videos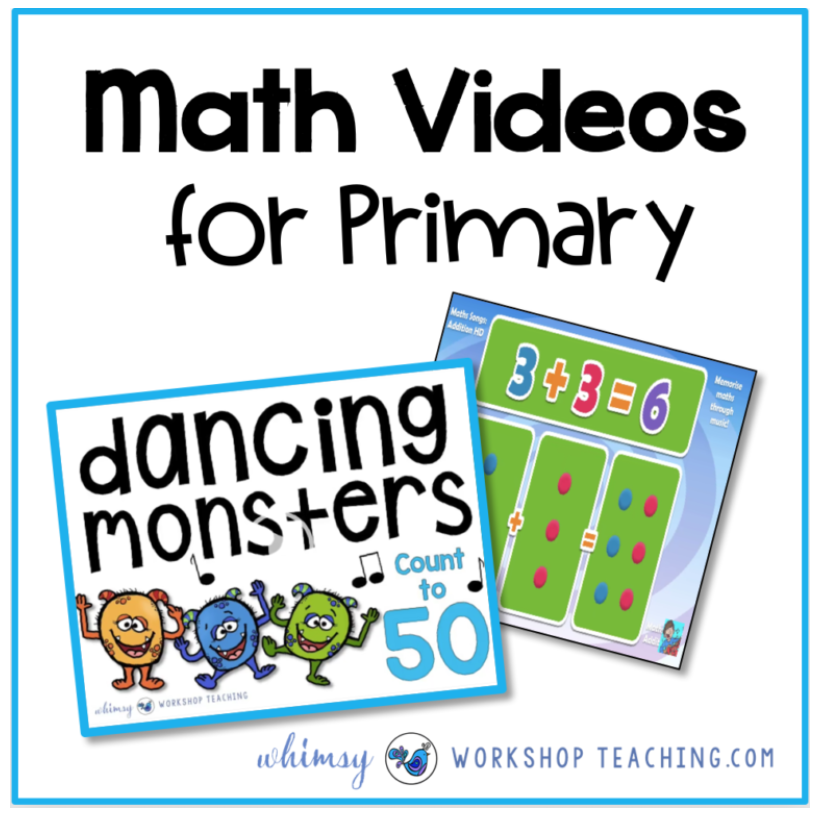 I'm doing a daily math warm up using online math games, videos and songs – both in person and when teaching online. My students LOVE these activities and happily sing along together. You can see a list of my favorite online songs and activities by clicking HERE!
Virtual Math Tools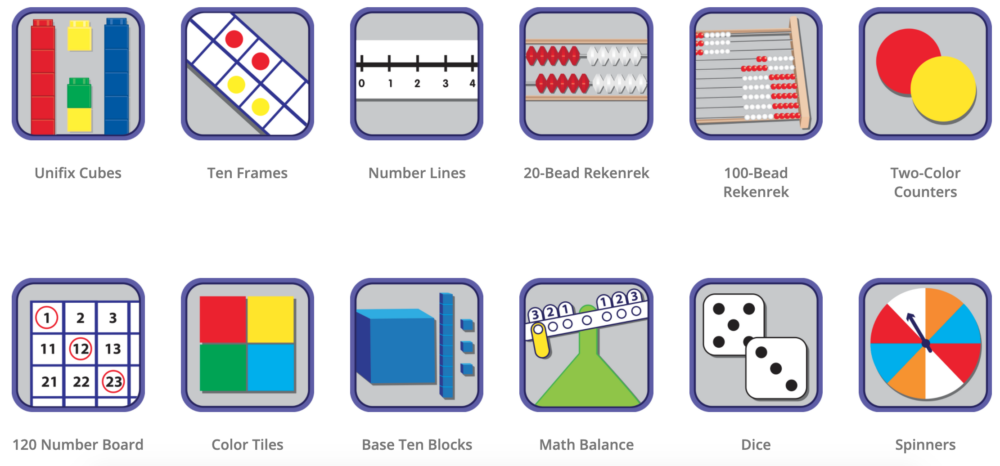 Another great selection of math manipulatives to choose from. Some of them, such as the number line, require you to input information (you must specify where it starts and stops). My class used the cubes, dice, base ten blocks, counters and math balance scales all the time! They are perfect to project on the white board in class, or to screenshare during Zoom lessons. Click HERE to check them out.
Online Sand Timer
We use timers for so many different math activities. If you're working online or in the classroom, this sand timer is worth highlighting because it has some great qualities. Some online timers are loud and flashy, and sometimes quite distracting or even annoying. This sand timer is quiet, and I like the way it shows the sand falling along with the numerical countdown. Click HERE to see it.
Online Dice for Differentiation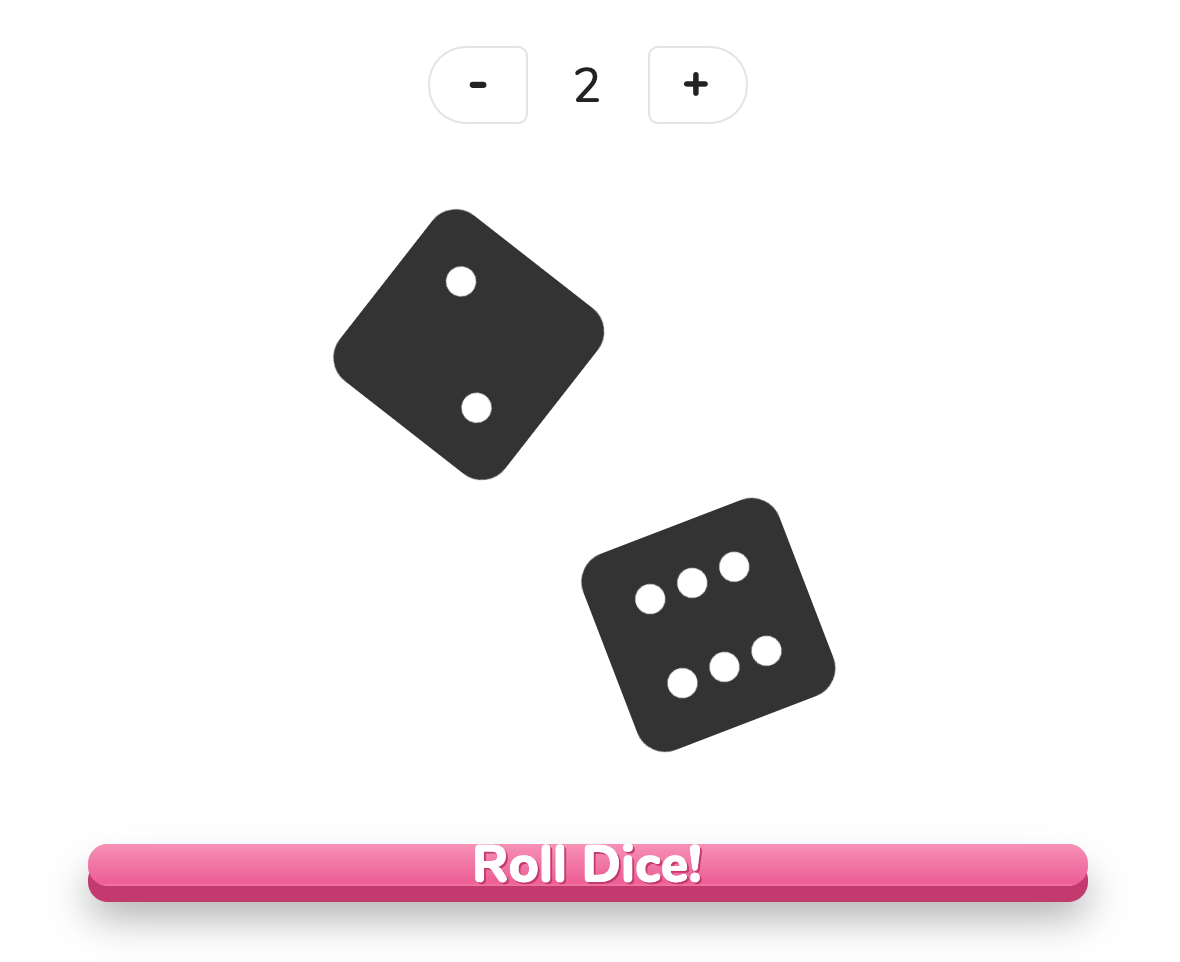 Finally, if you are assigning math games as part of your distance learning, and you're not sure if students have dice at home, just send them this link! Students can just click to roll the dice, and they never get lost under the table! And here's my favorite part: I can differentiate the activity by changing it to show THREE or more dice! Click HERE to see them.
I hope these ideas will help make your teaching easier!
If you are looking for more math resources that can be used both in the classroom and for distance learning, you may find this full year PAPERLESS or PRINT Math Bundle useful. Every unit also contains an alternate version for Google Slides. Click HERE to see the preview!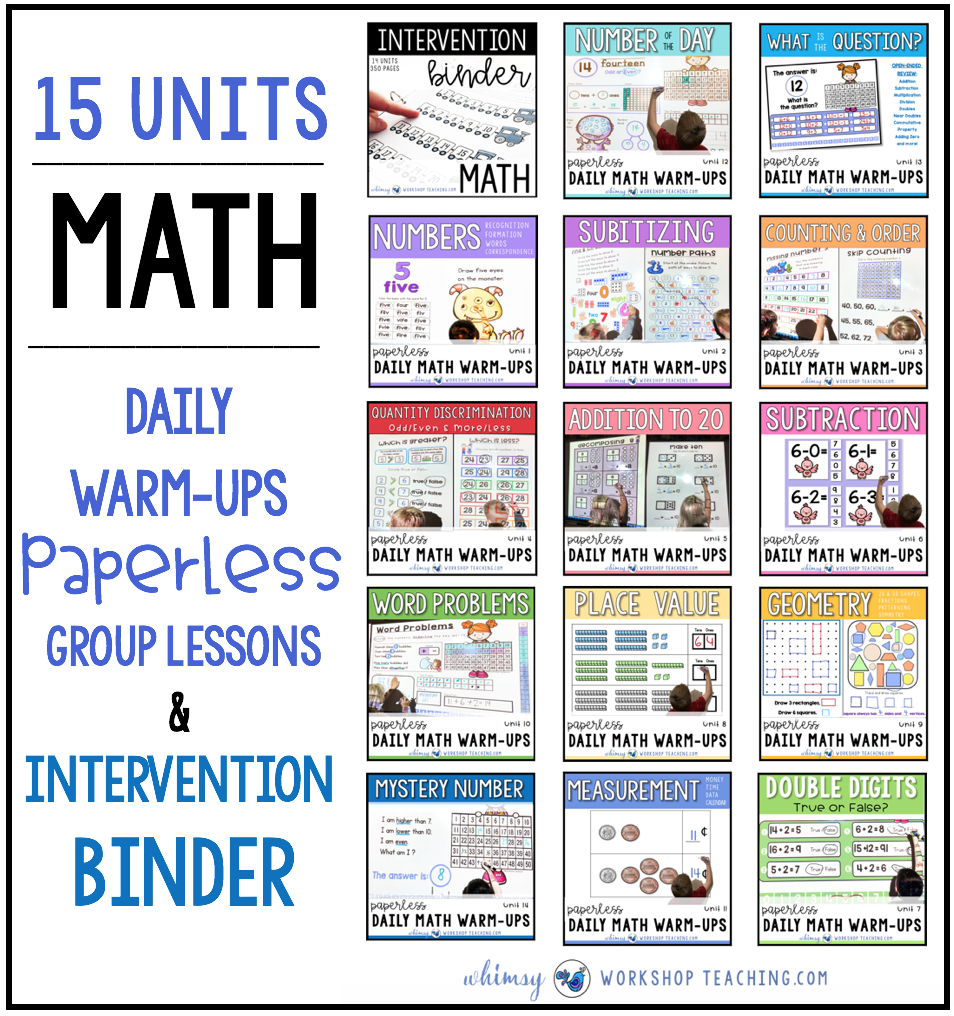 ONLINE SAFETY
Just a helpful hint as you are sending your students youtube links: there are a few different ways to make sure your online content is safe from distractions or ads. Here are the ones I use:
https://safeyoutube.net/ This is a simple webpage that allows you to share youtube content with students without distractions. Just enter your url and it will make a safe link. The website also has a handy bookmarklet so you can access the features easily with just a click!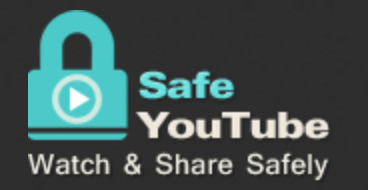 Safeshare.tv is another similar website. Here's how to sign up:
1. Sign in to safeshare.tv after creating an account.
2. Copy your YouTube link, and click add safeview. Then paste the link and search.
4. Go to your dashboard and click on the video you're sharing, click the share icon and copy the new, safe version of your link.
KEEPING TRACK OF ONLINE TOOLS
So…now that we have hundreds of amazing free math tools, how can we keep them handy and stay organized? Here's what I do: I made a little classroom picture full of math tools. Each picture is clickable! I keep this in my Google Slides for easy access when I need so assign one with my online lessons. Would you like your own copy of this clickable classroom? It's full of links, but I've left them movable so you can delete the ones you don't use and even add your own through the year! Click the blue button below so I can send you a PDF with a link to make your own copy in Google Drive!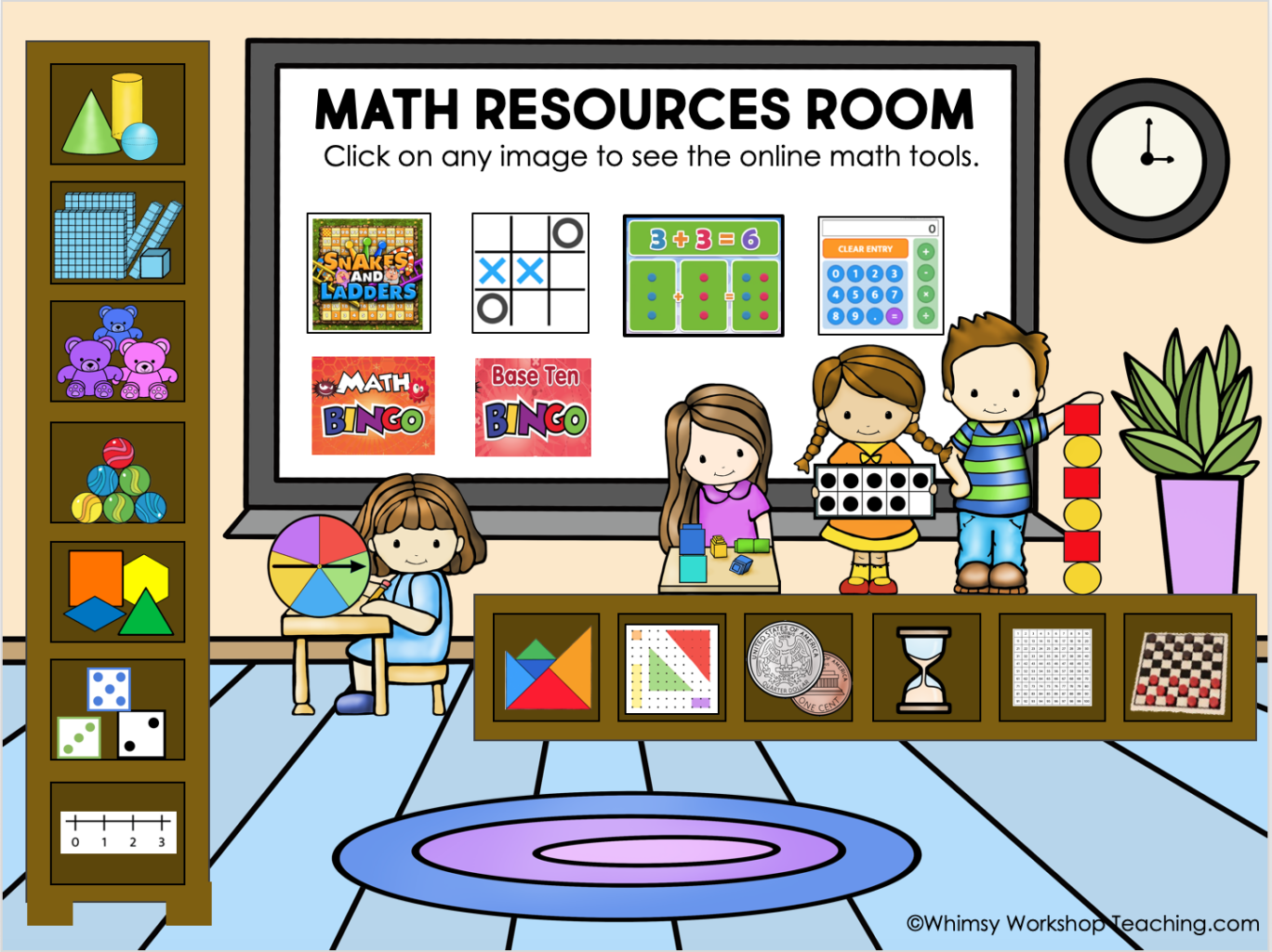 Pin this post for later!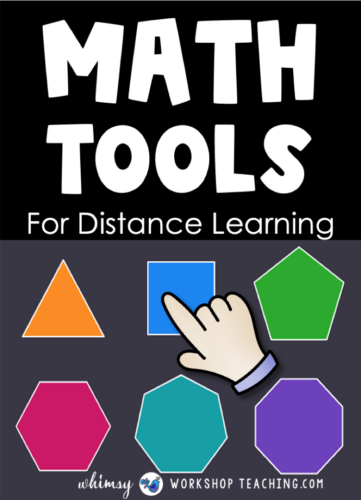 Read Aloud Resource Room
This idea also works great to collect online read aloud stories! It works the same way, except instead of math tools, the shelves are filled with links to online stories! You can get them all by clicking HERE!
FREE DOWNLOADS
You may also be interested the FREE downloads in the posts listed below!
I hope you find some helpful resources!J
Free Downloads: First Grade Writing
Free Downloads: Simple Art Templates
Free Directed Drawing Videos: Students Draw Along
Free Letter Sounds Song Posters
Free Educational FUN Math Videos To Play In Class
Free Poetry Collection (20 pages)
Free Online Stories Collection
Free Directed Drawing and Writing Templates
Free STEM Partner Play and Resources
Free Supported Story Writing Templates (Super Popular Downloads!)
FREE Simple Photo Directed Art Lessons