Do you use social skills stories in your classroom? One of my favorite things about teaching is sharing books and stories with my students. Even better if students can learn about important topics while they enjoy the stories and characters!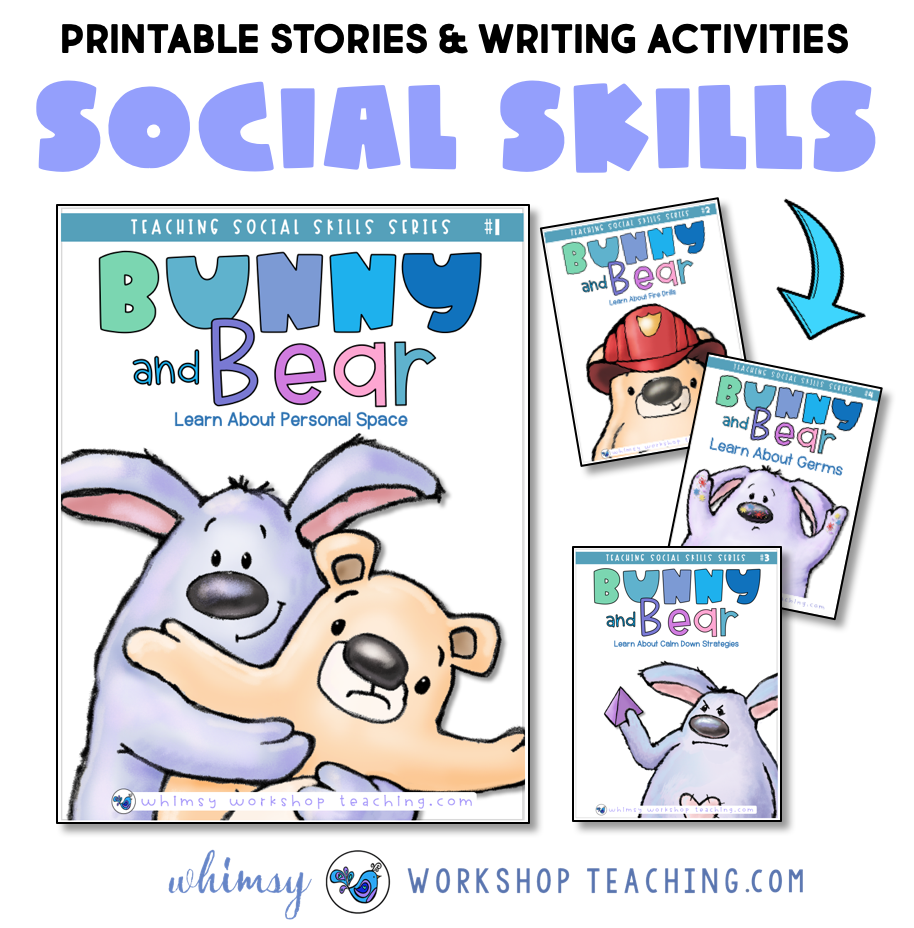 Bunny And Bear Social Skills Stories
This post focuses on our series of books called Bunny and Bear. Bunny and Bear books are social stories which teach essential social skills to young children. My own students immediately fell in love with these characters and loved talking, writing and drawing about them! Each book comes with about 20 writing activities to explore and solidify the taught concepts. Perfect!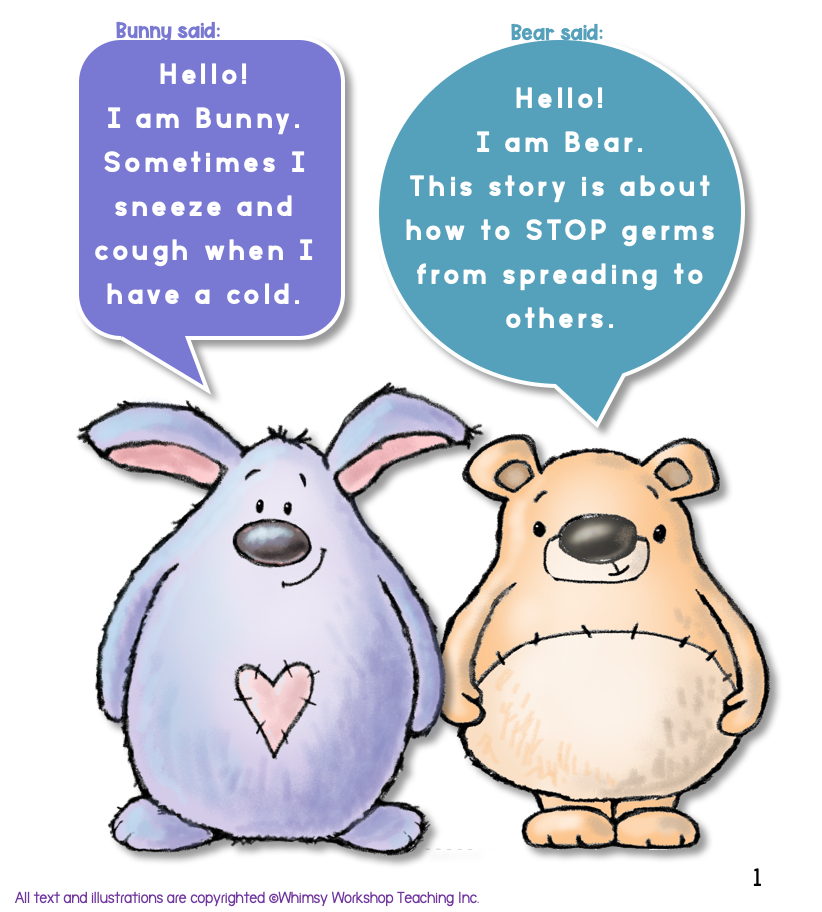 The stories all have the same two characters, Bunny and Bear. Bunny and Bear explore topics such as personal space, how to calm down, and how to stop germs from spreading. Each story is told using simple dialogue written inside of a speech bubble, making the stories very engaging for students.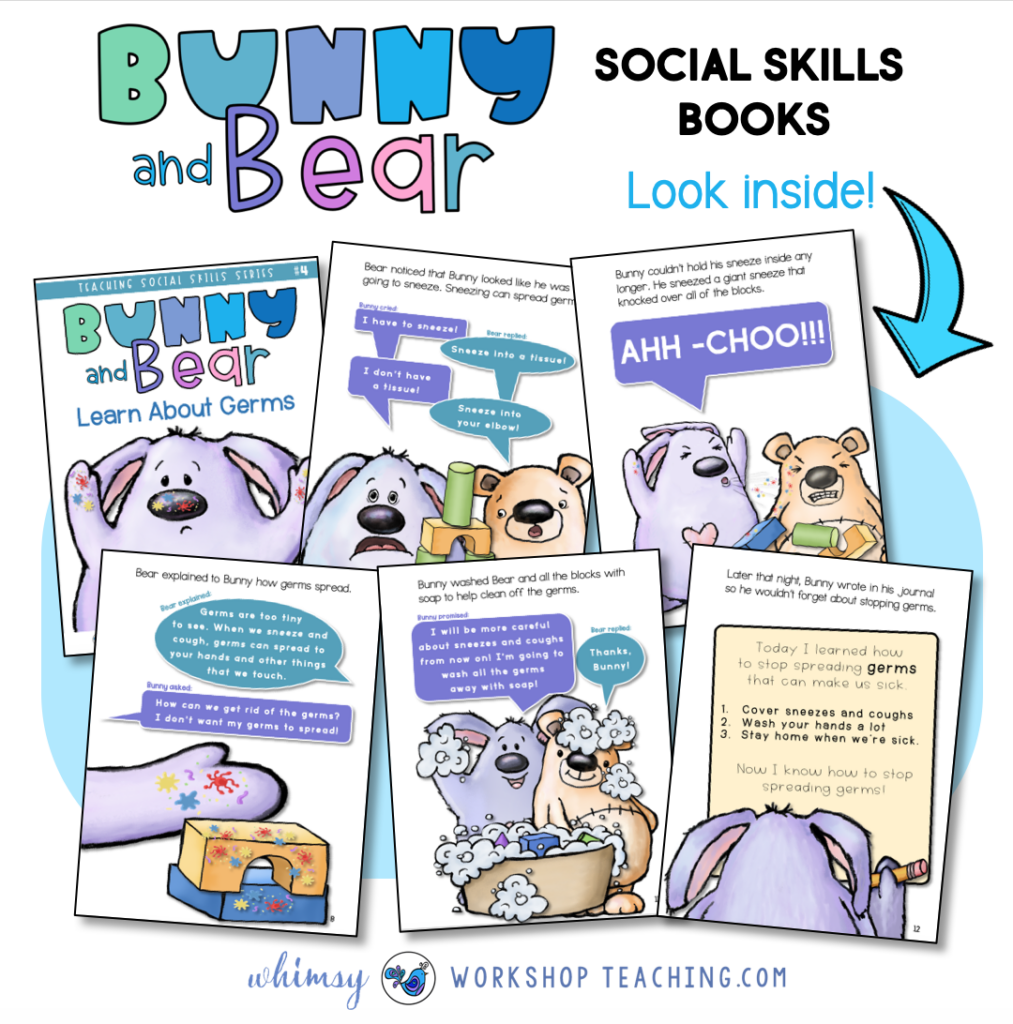 Lesson Plans For Social Skills Stories
Each story also includes a full week of printable activities to help explore the stories through writing, drawing and discussion. Example activities include: discussion cards, vocabulary cards, letter writing, mini-books, comprehension close reading, paper puppets, partner plays, letter writing, and more! You can see a sample of the full week plan below (and it might take two weeks if you are doing all the activities included!)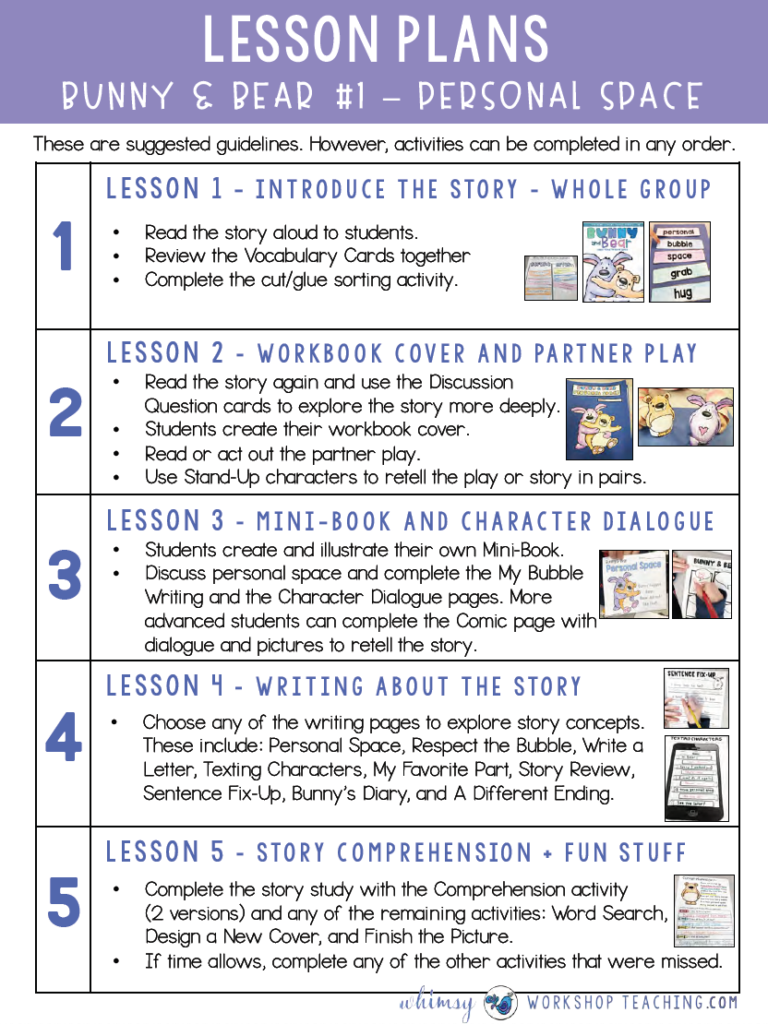 Writing Activities For Social Skills
Here's a peek into some of the activities that go along with Book 1 – Personal Space. There are more activities included, but here's just a sample.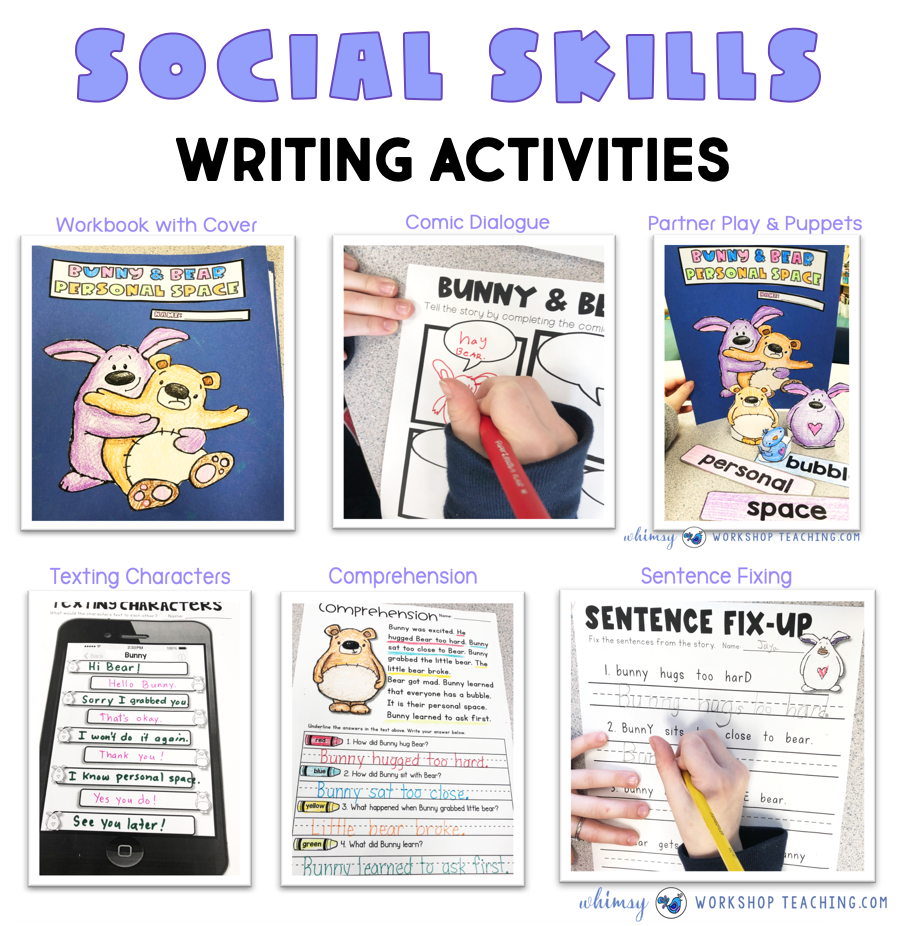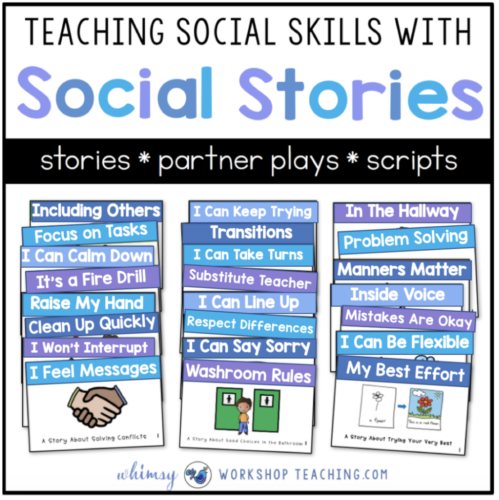 Would you like to download a story to share with your students or your own children? Bunny and Bear Book 4 – All About GERMS is available right now for free! You will get the entire book to either print or read as a PDF on your device. You will also get the complete workbook with a week or more of activities! Click the blue box below to have it sent right to your inbox.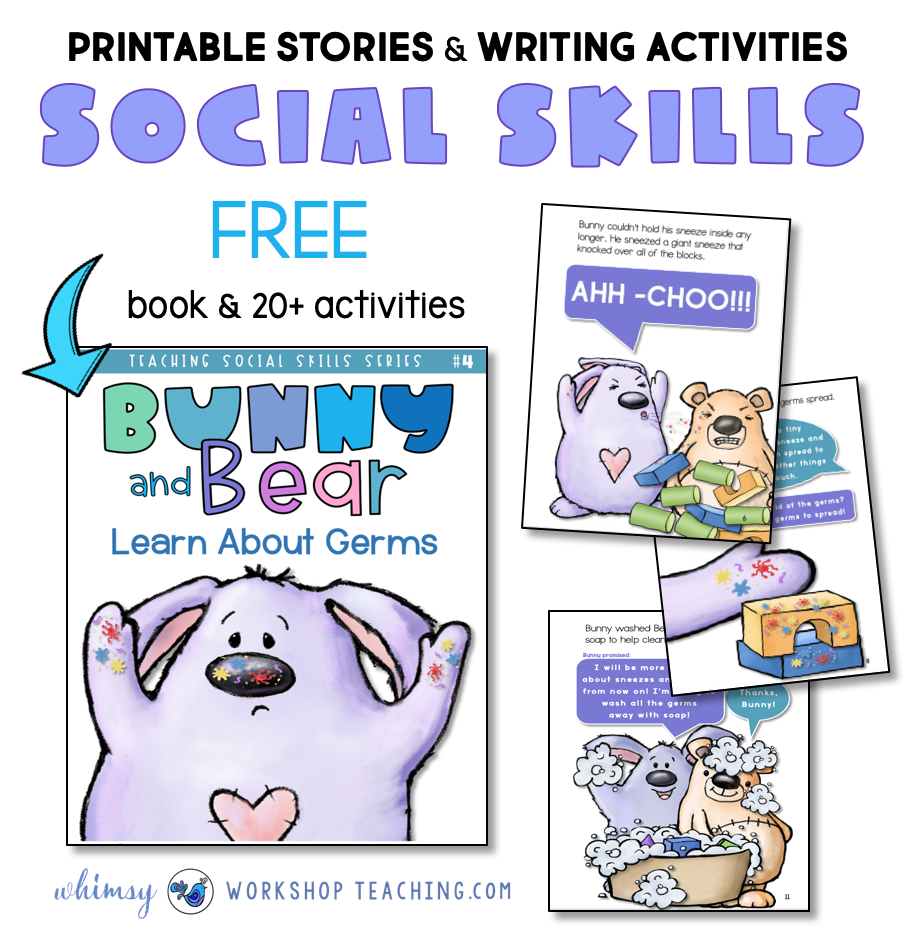 You are welcome to share this story with your parents if you are teaching remotely. Posting publicly on websites or other online collections is not permitted. I hope you enjoy it!
There will be more Bunny and Bear books in the future! If you have a suggestion for a social skills topic, you're welcome to let me know in the comments!
Thanks for looking today!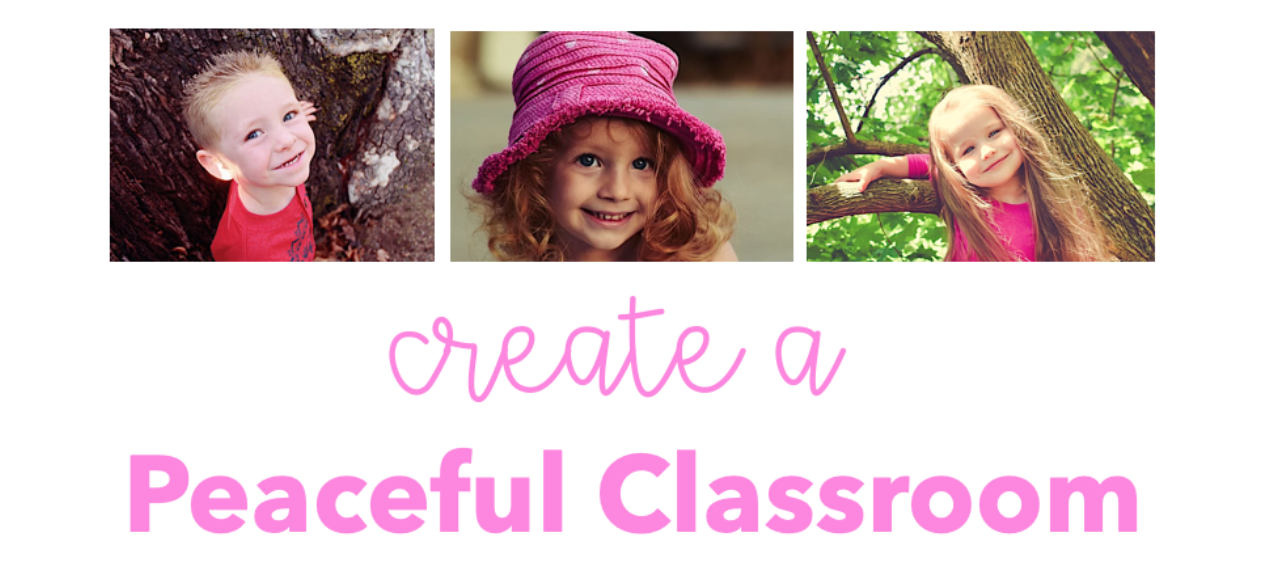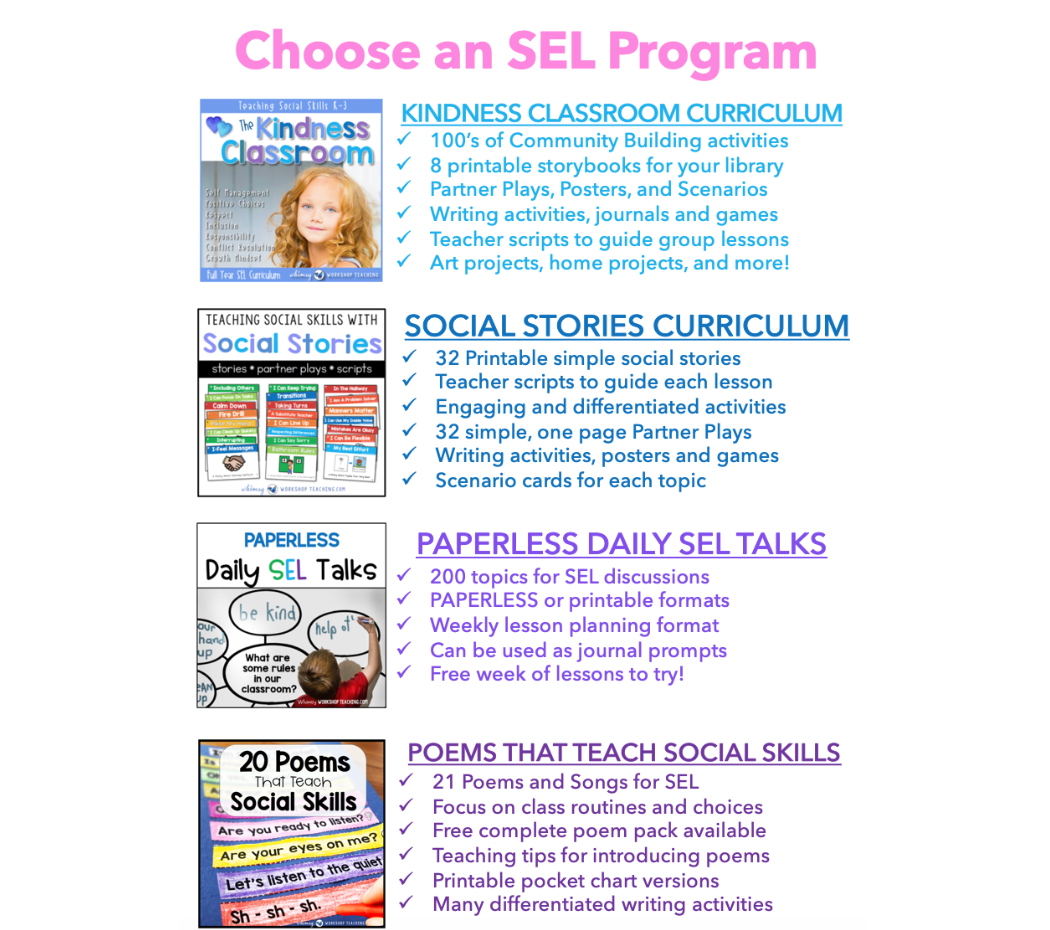 Click the links for video previews:
The Kindness Classroom: Full Year SEL Curriculum
Social Skills Songs and Poems (Posters and Literacy Projects)
Social Skills Paperless Journal Prompts
Daily Meetings : 200 Social Skills Prompts
LOOKING FOR MORE FREE DOWNLOADS?
You may also be interested the FREE downloads in the blogs posts listed below!
I hope you find some helpful resources!
Free Downloads: First Grade Writing
Free Downloads: Simple Art Templates
Free Directed Drawing Videos: Students Draw Along
Free Letter Sounds Song Posters
Free Educational FUN Math Videos To Play In Class
Free Poetry Collection (20 pages)
Free Online Stories Collection
Free Directed Drawing and Writing Templates
Free STEM Partner Play and Resources
Free Supported Story Writing Templates (Super Popular Downloads!)
FREE Simple Photo Directed Art Lessons